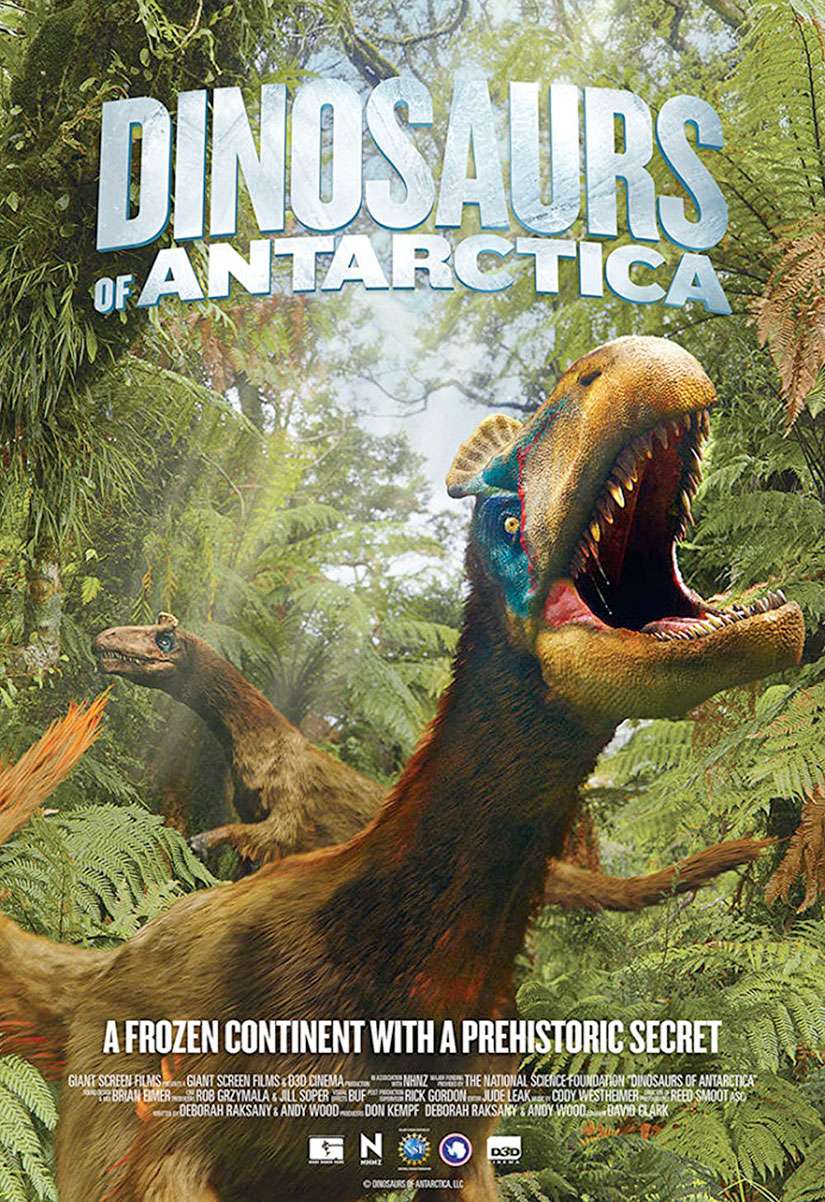 DINOSAURS OF ANTARCTICA 3D
11:30 am, 2:30 pm, 5:30 pm
From the Permian through the Jurassic, journey to the south polar landscapes of Antarctica hundreds of millions of years ago. Roam the primitive forest and thick swamps with bizarre dinosaurs and colossal amphibians. Enter a surreal world of bug-eyed giants and egg-laying mammals – where survival means enduring the sunless, six-month polar winter surrounded by meat-eaters with night vision.
Join intrepid Antarctic scientists on a quest to understand the ice continent's profound transformation over deep time — investigating the parallels and differences between prehistoric climate events and human-triggered warming today.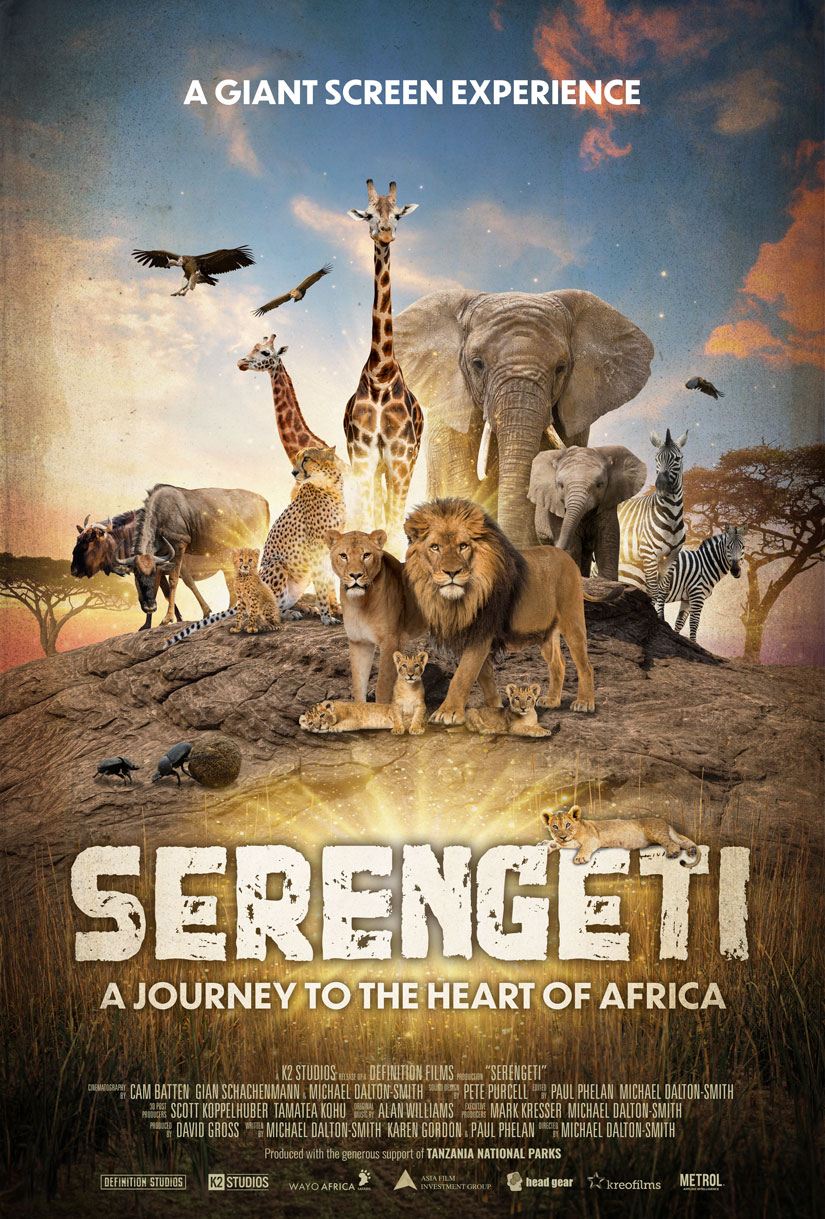 SERENGETI 3D
12:30 pm, 3:30 pm, 6:30 pm

Life happened in the Serengeti on a scale that only the giant screen medium can do justice. A brand new Serengeti documentary is now playing at the Mammoth Screen Theater. Serengeti is known for one of nature's most spectacular events — the annual migration of over one million wildebeest, followed by an array of other iconic African animals. Audiences will experience it through the eyes of the youngest members of the animal cast, as they embark on their life's journeys.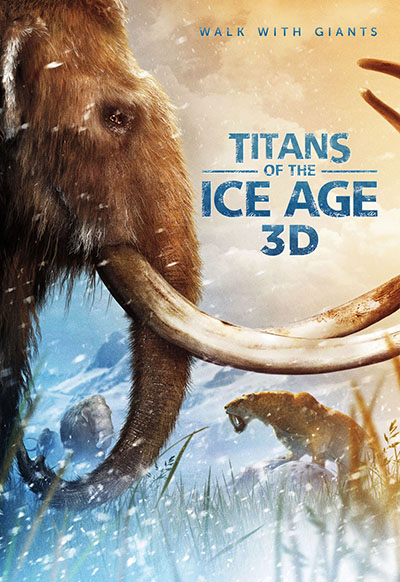 Titans of the ice age
10:30 am, 1:30 pm, 4:30 pm, 7:30 pm

Titans of the Ice Age transports viewers to the beautiful and other worldly frozen landscapes of North America, Europe and Asia ten thousand years before modern civilization. Dazzling computer-generated imagery brings this mysterious era to life—from saber-toothed cats and giant sloths to the iconic mammoths, giants both feared and hunted by prehistoric humans. The magic of the giant screen reveals the harsh and beautiful kingdom of these titans: an ancient world of ice, the dawn of our ancestors, a time when humans fought for survival alongside majestic woolly beasts. This highly anticipated film inspires with its bigger-picture perspective on the relationship between climate, the Earth, its resources and inhabitants.