Admission
EXPLORER PASS
See it all with an Explorer Pass! A Thanksgiving Point Explorer Pass grants admission into all five venues (Museum of Natural Curiosity, Farm Country, Mountain America Museum of Ancient Life, Ashton Gardens, and Butterfly Biosphere) for one day.
Adults: $41
Children ages 2 and under: Free
BECOME A MEMBER
Enjoy free admission to five award-winning venues, including two world-class museums, a butterfly conservatory, a 50-acre garden, and a working farm.
Receive advance purchase opportunities and discounts on popular day camps, youth and adult classes, and special events.
Take advantage of exclusive discounts on dining and shopping, plus receive perks like bringing guests for half-off regular admission.
Every Kid Counts: Admission
With the presentation of an Electronic Benefits Transfer Card (SNAP or WIC) and photo ID, up to six (6) people within the immediate household receive discounted admission. Dependent children are free, and adults in the household are $3 per person.
The Every Kid Counts: Admission program is in association with Museums For All, the signature access program for the Institute of Museum and Library Services and the Association of Children's Museums. Available in person only. Not available for online purchases.
NONPROFIT COMMUNITY GROUPS
We welcome nonprofit community groups to Thanksgiving Point! To learn more about pricing and the reservation process for nonprofit groups, follow the link below.
GROUP PRICING
– Groups of 20+ receive 20% off regular admission prices.
– To receive the discount rate, groups must enter and pay as a group in one transaction.
– Reservation does not denote private experience – this is a public area.
– No amplified music or microphones allowed.
– Valid only during regular hours of operation.
– Blackout dates apply (Luminaria, Tulip Festival, Utah Symphony at the Waterfall, Labor Day Luau, and other special events as scheduled).
Utah Agriculture and Curiosity Farms
Living in a city, it is hard to understand the role agriculture plays in the state you live in beyond the stands at the summer Farmer's Market. But while agriculture is not Utah's main source of income, and you may not think "Where did this come from?" before purchasing produce or eating at a restaurant, farming still plays a larger role than you may imagine. Learn more about how agriculture is inspiring the building of Curiosity Farms.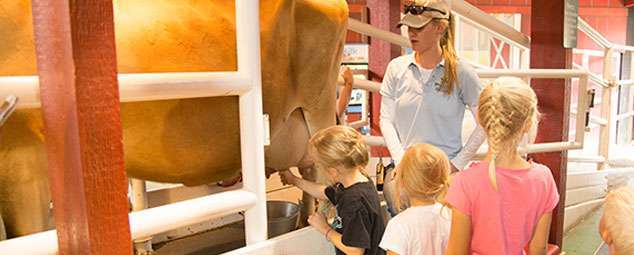 Cow milking
Daily at 4 pm
Ever wonder how milk finds its way onto your table? Join our farmers in Farm Country's daily cow milking to learn all about how milk is collected, pasteurized, and bottled. Go hands-on and milk the cow yourself for an unforgettable experience!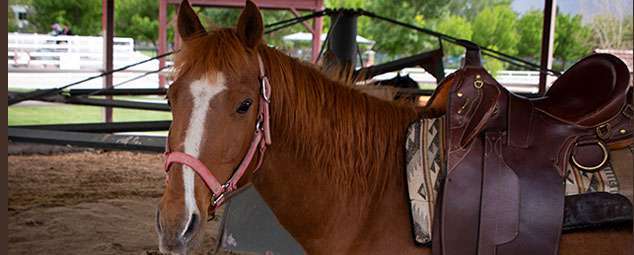 pony rides
A trip to Farm Country is not complete without a ride on one of our amazing ponies! Children are matched with a pony that ensures a fun, safe, and memorable ride. A pony ride is included with admission to Farm Country and is the perfect photo opportunity!
Children must be 5 ft or shorter, under 85 lbs,  and ages 10 or under.
Melody makers
thursdays | 11-11:20 am
Bring your tots and enjoy a fun morning of exploring music and movement at Farm Country.  Led by our education staff, Melody Makers is the perfect opportunity for little kids to dance and move in a fun and friendly environment.
Included with regular venue admission.
tales for tots
Fridays | 11 – 11:20 am
Join us for our hands-on storytelling adventures, Tales for Tots, held weekly at 11 am. Each week a new story is read followed by a fun activity that goes along with that story.
Included with regular venue admission.