Admission
EXPLORER PASS
See it all with an Explorer Pass! A Thanksgiving Point Explorer Pass grants admission into all five venues (Museum of Natural Curiosity, Farm Country, Museum of Ancient Life, Ashton Gardens, and Butterfly Biosphere) for one day.
Adults: $41
Children ages 2 and under: Free
BECOME A MEMBER
Enjoy free admission to five award-winning venues, including two world-class museums, a butterfly conservatory, a 50-acre garden, and a working farm.
Receive advance purchase opportunities and discounts on popular day camps, youth and adult classes, and special events.
Take advantage of exclusive discounts on dining and shopping, plus receive perks like bringing guests for half-off regular admission.
Every Kid Counts: Admission
With the presentation of an Electronic Benefits Transfer Card (SNAP or WIC) and photo ID, up to six (6) people within the immediate household receive discounted admission. Dependent children are free, and adults in the household are $3 per person.
The Every Kid Counts: Admission program is in association with Museums For All, the signature access program for the Institute of Museum and Library Services and the Association of Children's Museums. Available in person only. Not available for online purchases.
NONPROFIT COMMUNITY GROUPS
We welcome nonprofit community groups to Thanksgiving Point! To learn more about pricing and the reservation process for nonprofit groups, follow the link below.
GROUP PRICING
– Groups of 20+ receive 20% off regular admission prices.
– To receive the discount rate, groups must enter and pay as a group in one transaction.
– Reservation does not denote private experience – this is a public area.
– No amplified music or microphones allowed.
– Valid only during regular hours of operation.
– Blackout dates apply (Luminaria, Tulip Festival, Utah Symphony at the Waterfall, Labor Day Luau, and other special events as scheduled).
JR. PALEO LAB AND GEODE CRACKING
JR. PALEO LAB
Ever wondered what it was like to clean and prepare a real fossil? At the Junior Paleo Lab, you'll use the same tools as real paleontologists to excavate a fossil from the Eocene Era. You'll be the first human to handle this fossil and will even get to take your specimen home with you. Dig in to the world of paleontology, only at the Mountain America Museum of Ancient Life
$10 per person | $9 for Thanksgiving Point members
GEODE CRACKING
Time to get cracking! Now at the Mountain America Museum of Ancient Life, you can take your very own geode, containing a mystery crystal, home with you! Just pick whatever geode calls out to you, head over to our geode cracking machine, and split it open for a one-of-a-kind souvenir.
$18 for Large Geode, $10 for Medium Geode | $16 for Large Geode, $9 for Medium Geode for Thanksgiving Point members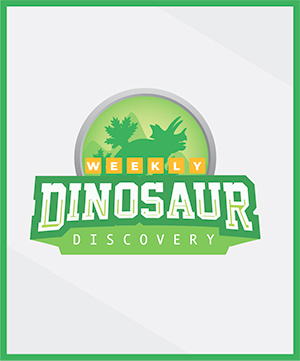 The weekly dinosaur Discovery
The fossils in the Mountain America Museum of Ancient Life may be old – but every week, we showcase something new! Join us for the Weekly Dino Discovery, where the past comes to life with the help of our knowledgeable staff. Every week, we will have a new fossil to investigate, activity to participate in, or a chance to learn about a cool specimen in our collections.
Included with regular venue admission
Inside the Junior Paleo Lab
Walking through the Mountain America Museum of Ancient Life, staring up at the ancient fossils to each side of us and towering above our heads, we may think of how crazy it is that the bones we see are millions and millions of years old. But we don't often think about how long it takes to get them out of the ground, chipped out of the rock, and mounted before us.
Tours at the Mountain America Museum of Ancient Life
Behind the Lab: VIP Tour with Paleontologist Rick Hunter
First Friday of the month | 6 pm
Third Saturday of the month | 2 pm
See behind-the-scenes spaces only available through this exclusive offering. Enjoy an hour-long tour of our working lab.
$200 for up to 4 guests. Members receive 10% discount.
Pre-registration required
Paleontologist-led Tour
Thursdays | 6 pm
Learn about the ancient world from the perspective of Paleontologist Rick Hunter in this hour-long tour.
$100 for up to 4 guests. Members receive 10% discount.
Pre-registration required