There is something so beautiful about tradition's power to endure. Traditions, in whatever form they take – stories, music, dance, recipes, holidays – give us insight on a grand scale into the way the world used to be and what mattered to our ancestors and communities. But it also teaches us about ourselves. Nassari says, "Learning more about where you come from and who you are paints a clear picture of where you are headed or where you want to go in your future because you are seeing all sides of your life."
Nassari Everett did not grow up celebrating Día de Muertos. "It wasn't until I began researching my own family history," Nassari says. In 2013, she began selling Mexican embroidery clothing. In selling them online and to her community, she learned the meaning behind the embroidery, the characters, and the symbols that were in the clothes she sold. That year, she sold the clothing at the very first Day of the Dead event at Thanksgiving Point. This event, in addition to the family history she had been researching, sparked a deep desire to learn more. "I need to know them. I need to honor them." The next year she was a volunteer coordinator. This year, she is directing Día de Muertos at Thanksgiving Point.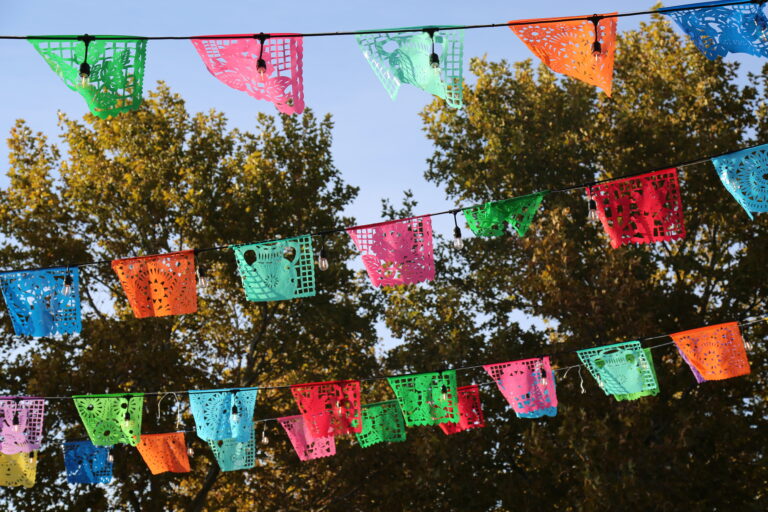 What is Day of the Dead?
Dia de Muertos, or Day of the Dead, is a continuation of the Aztec rituals meant to honor loved ones who have died. In the Aztec calendar, their ritual took place at the beginning of August. Once the Spaniards came, it was moved to coincide with the Christian holidays All Saint's Day and All Soul's Day.
This joyful reunion celebration, filled with vibrant colors, music, dancing, and delicious food, is held on November 1 and 2. November 1 is when you can be reunited with innocent children who have passed away for a day. November 2 honors the adults.
"At Thanksgiving Point," Nassari says, "we love to have it the day of, but if it does not fall on a weekend, we like to hold it in October, away from Halloween so they don't get mixed together. That way, it is more of a learning experience. We are saying, come, see what Day of the Dead is all about and how you can implement this at home when November 1 and 2 come around."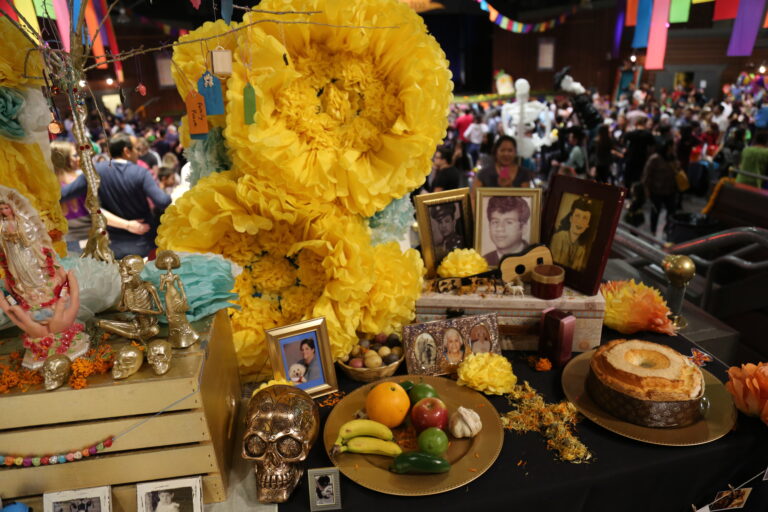 Day of the Dead Symbols
Monarch Butterflies: These butterflies represent the souls of loved ones coming to greet them. Every winter, the forest in Michoacan, Mexico floods with millions of Monarch butterflies, as it is their resting place once they fly south for the winter. Their fluttering makes the trees look alive.
Marigolds: "The flower of the dead", in deep yellow or orange hues, represents the richness of the earth and of the offerings. These flowers are used to decorate a loved one's tomb or are made into a path meant to guide the loved one from tomb to home. The Aztecs called these "flowers of many petals" Cempasúchil in their native Nahuatl language.
Sugar Skulls: Decorating sugar skulls, painted with bright-colored frosting, appeals to children and illustrates that death is not something to fear. Calaca and calavera (skull and skeleton) imagery is often used in decoration for the holiday.
Ofrenda: An ofrenda is an offering built for one or more family members. Placed upon it can be the loved one's favorite meal or drink used to lure them from the grave to be reunited with their family for a day. Ofrendas usually feature bright colors and paper mache banners (papel picado) that sway with the wind to represent the breath of life and the elements of the earth. Candles are often also placed to help light the traveler's way. It is not an altar as we commonly understand altars – as something to worship upon – but rather, a vessel to honor and welcome loved ones.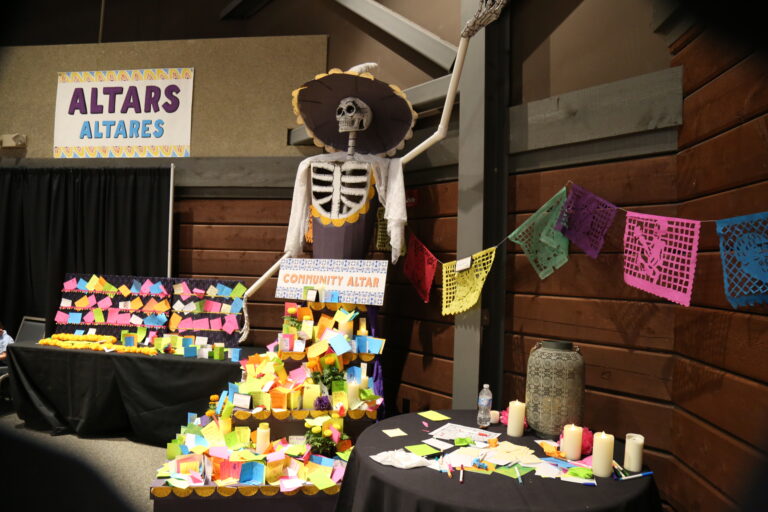 Family and Community
Thanksgiving Point's Day of the Dead celebration includes a community ofrenda, modeled after La Catrina. La Catrina was created by the Mexican illustrator, Jose Guadalupe Posada in 1910. Posada often drew cartoonish lithographs inspired by political and societal issues. His characters were always drawn as skeletons, regardless of occupation or social status. These illustrations articulated his belief that underneath, we are all the same. La Calavera Catrina depicts a skeletal woman dressed in high-class European fashion. This satire perpetuates the same message – no matter what you wear, how much money you have, or where you come from, we are all the same. Nothing is more divisive than prejudice. Community thrives when we remember who we are underneath it all.
Nassari says, "In the state of Utah, there are more than 3 million Latinos, and that, to me, shows that they are a great presence that I feel should be represented. The cool thing about Day of the Dead is that it invites people to come together to learn about their ancestors.
So, when people who are not Hispanic come to Day of the Dead at Thanksgiving Point, we like to teach them that they can also celebrate Day of the Dead in their own homes. They can tailor their decorations, ofrendas, and celebrations to their ancestors, their roots. "My husband is of European American descent and Latter-Day Saint pioneer," says Nassari. "For his family ofrenda, we use his family tartan or a quilt that one of his ancestors made. You can personalize it. You can celebrate in your own home."
At its core, a community is full of all kinds of people wanting to remember and honor their loved ones.
This event is meant for the community and for our families. It is to celebrate together and to learn how to celebrate at home. .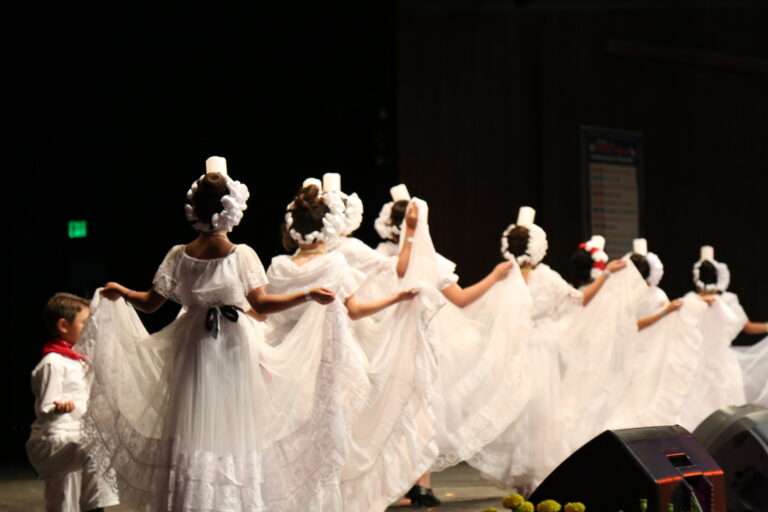 Dia De Muertos at Thanksgiving Point
We try to change the theme every year, but the essence of it stays the same:
Community opportunities to create their own ofrendas
Performances all day that represent different parts of Mexico, Aztec culture, and other parts of Latin America
Food (really good food, and plenty of it)
Vendors, all of which with wares either made in Latin America or by Latin American artisans
We hope you'll join in this rich and lively Mexican tradition centered around family, shared with the community.
We are so grateful for the team of incredible Latina women who have worked with Nassari to organize this event, making it an authentic representation of this important cultural holiday.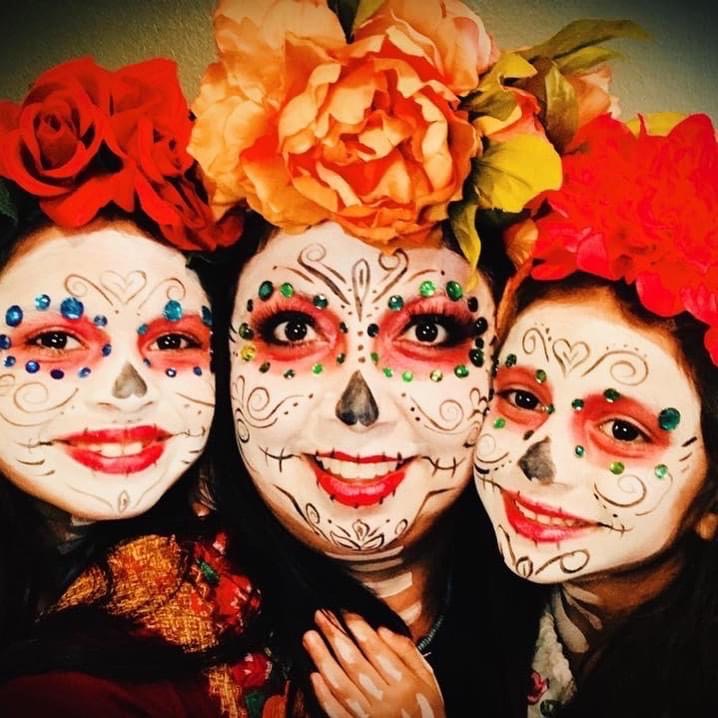 Marla Love:
Marla Love is the founder and director of the children's art studio Art First Arte Primero, located in Salt Lake City, Utah.
Marla's artistic goals are centered around teaching children, to expand their creativity and knowledge of art from around the globe.
Marla's family is from Morelia Michoacan, Mexico. Both Marla and her mother Rocio Mejía honor the traditions of Mexico by hosting community celebrations for Dia de los Muertos, Day of the Dead.
Marla Love shares her love for art with her two daughters Naeemah and Jaseena who serve as her inspiration every day. She is passionate about art creativity and techniques, and is honored to work with children to expand their cultural understanding through art.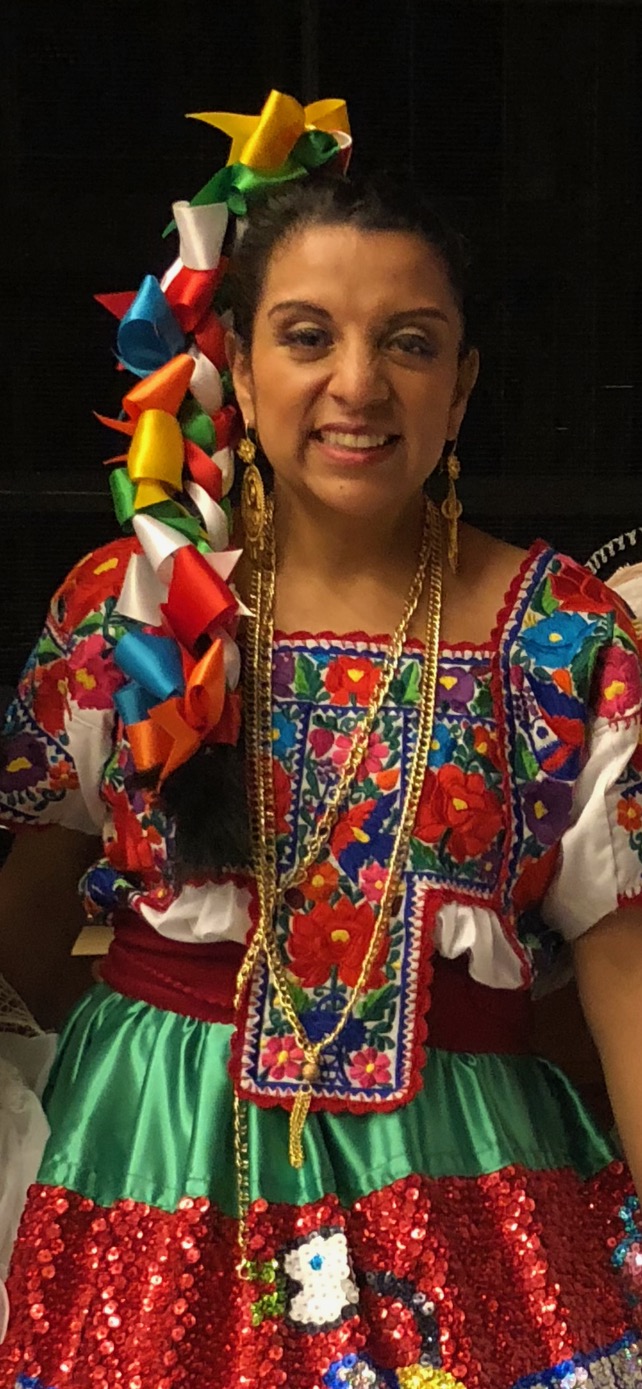 Dulce Benjamin:
Dulce was born and raised in Mexico, where she studied folkloric dance and culture from a young age. At the age of 17, she left her home country and moved to Utah to learn English so she could fulfill her dream of studying at Brigham Young University.
She was admitted to BYU and while studying, also performed, choreographer and acted as a student leader for the world-traveling performing group Living Legends. Dulce was able to share her Mexican culture and other cultures through dance and song all over the world.
Shortly after graduating from BYU, she began teaching folkloric dance to children and youth, where she has been able to help many develop a love and connection to their own heritage – giving them confidence and hope for their future. She has taken her dance group on international tours and countless local tours and performances. Dulce loves sharing the beauty of her culture and hopes that all will feel a deeper desire to connect to their own roots and heritage after feeling the spirit of her performers.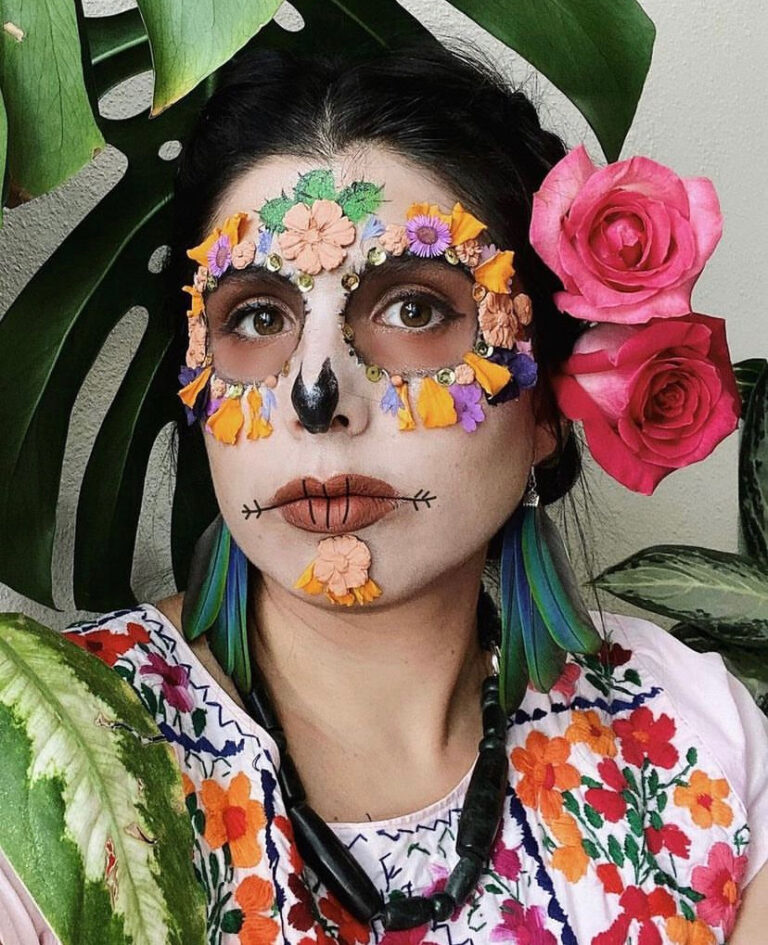 Michelle Franzoni Thorley:
Michelle Franzoni Thorley's work focuses on the ancestral power to heal. She is a self-taught artist who has claimed power through embracing her Mexican-American heritage and her experiences as a Mother artist. Her work has been displayed at the Writ and Vision gallery, LDS Church history museum, and Springville art museum. She spoke at the Center for Latter-day Saint Art in New York City in June 2019 about diversity in LDS art. She is passionate about plants, family history, and the stories of women. Her work and words can be found on Instagram at @flora_familiar. She lives in Utah, with her spouse and three young children.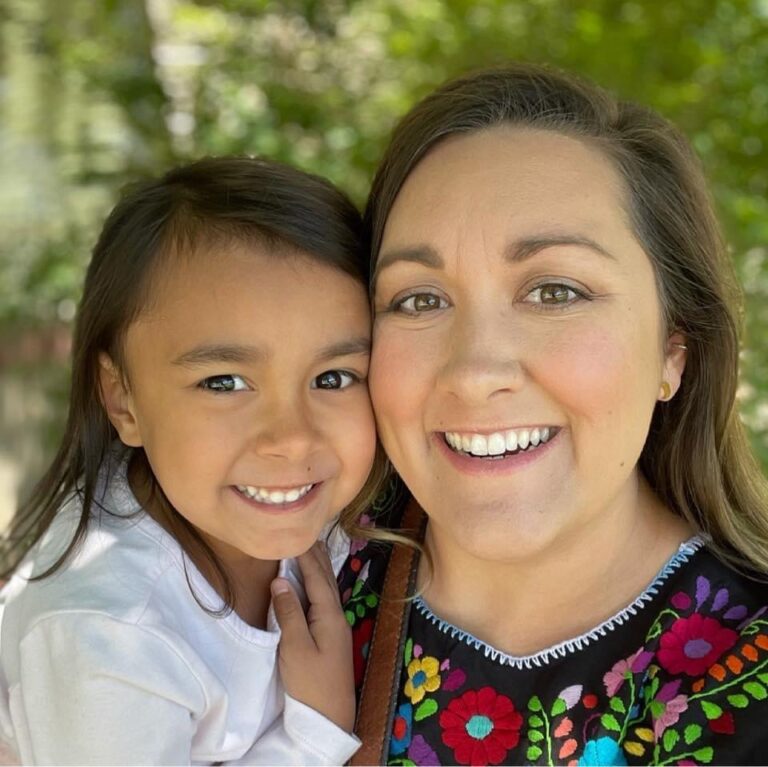 Madison Carrasco:
Madison is the proud wife of a Oaxaqueño, and mother of 2 sons and one daughter. She loves celebrating Dia de Muertos with her family each year and teaching her children about their grandparents, who they didn't get to meet. When she has time, she enjoys sharing book reviews on Instagram @reading.sinfronteras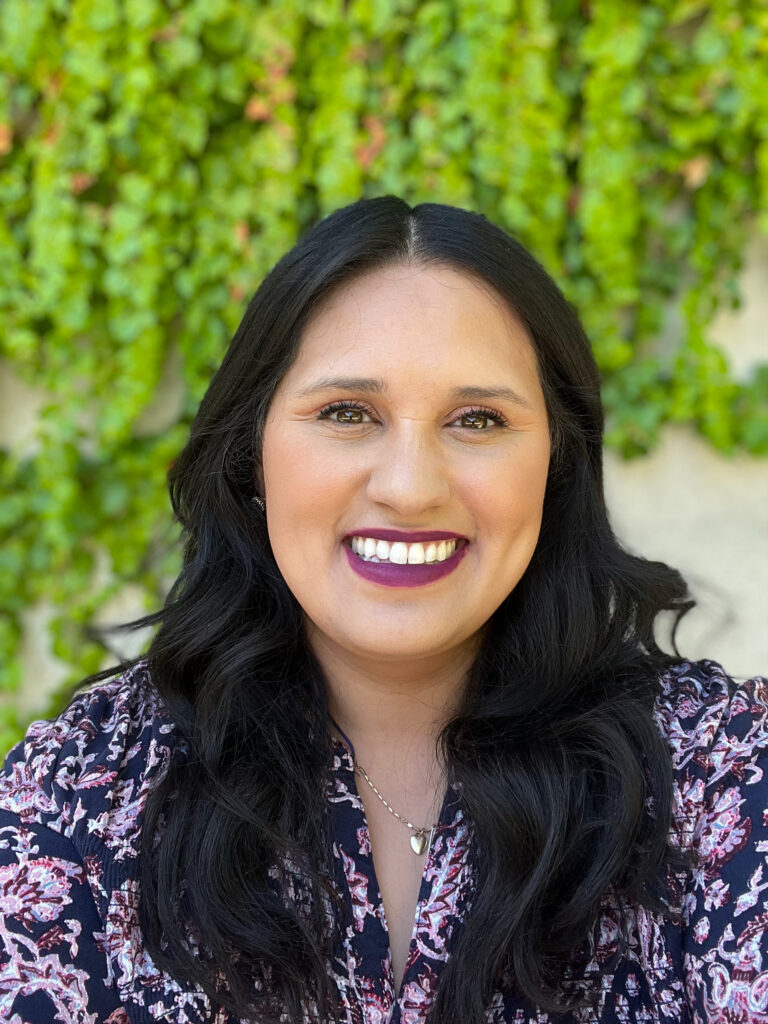 Nassari Alvarez Everett:
Nassari along with her Husband Kent, love cultivating a desire in their sons to love and appreciate their own culture as well as those around them. She enjoys directing the Dia de Muertos celebration at Thanksgiving Point to help encourage her community of all ethnicities to connect with their ancestors and preserve their family history.