Save the date for garden of quilts 2023:
Classes: September 13-16, 2023
Quilt Display: September 15-16, 2023
see you there!
In 2019 we planted a seed and guests from across the nation and beyond joined Thanksgiving Point and partner Riley Blake Designs for the Garden of Quilts–a celebration of quilting and fabric arts unlike any other. Set within the 50-acre Ashton Gardens in Lehi, Utah, the festival includes classes from an international roster of favorite teachers, vendors, trunk shows, demonstrations, and a stunning outdoor exhibit of hundreds of beautiful quilts displayed among the flowers and trees on the 16th and 17th.
Classes:
September 13-16, 2023
Quilts Exhibited:
September 15-16, 2023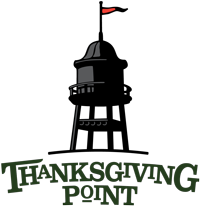 2022 Admission and Event Tickets
INFORMATION AND DOWNLOADS
CLASS, LECTURE AND DEMO SCHEDULE
2022 Garden of Quilts was Supported By:
Garden of Quilts Mailing List