At Thanksgiving Point, we think Geology ROCKS! Learn all about how the Earth works today and how it's changed during this special all-day event at the Mountain America Museum of Ancient Life. With interactive programming like dinosaur casting, learning about the Earth's layers, and trying the Mohs Hardness Scale with different rocks to see which are the hardest, you'll have a blast and learn a ton about environmental science!
Mountain America Museum of Ancient Life
2929 N Thanksgiving Way
Lehi, UT 84043
Saturday, August 19, 2023: 9 am – 7 pm
FREE for Thanksgiving Point members
Included with Mountain America Museum of Ancient Life admission
Special Programming
Utah experiences about 1,500 earthquakes PER YEAR – but very few make it above level 3.0 on the Richter scale. Come learn all about earthquakes with the Utah Seismic Safety Commission as they share information about the faults in our area.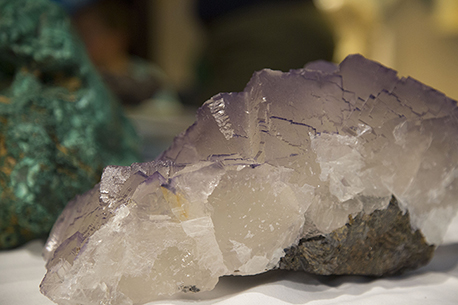 R.O.C.K. Geology Club
You won't want to miss the special booth from R.O.C.K, the geology and earth sciences club in Salt Lake City! They'll be in the museum from 9 am to 6 pm providing insight into how to make a cabochon from a rock slab and more!
Geode Cracking
Take your geologist adventure to the next level and get cracking with our special Geode Cracking activity! Choose your very own geode, containing a mystery crystal, head over to the geode cracking machine, and split it open for a one-of-a-kind souvenir.
$18 for Large Geode, $10 for Medium Geode | $16 for Large Geode, $9 for Medium Geode for Thanksgiving Point members
Education insider
Receive the inside scoop directly to your inbox with upcoming events, programs, and classes from the Learning & Engagement department at Thanksgiving Point.