We all had chores when we were younger, and let's be honest, they were never all that much fun. But doing our chores meant that our houses were cleaner, our moms were happier, and we could do what we wanted once we were done. It's not quite the same at Farm Country, but there are plenty of animals that result in plenty of chores, and the farm is always cleaner and safer for the animals and guests once they are all done.
MeClay Stewart, a Guest Experience Supervisor at Farm Country, walked me through all the chores on the farm. The Farm Country team has a schedule for their daily chores and a to-do list for "as-needed" chores.
They:
Collect chicken eggs once or twice a day
Clean up pens and coops
Pick up trash, both in the pens and on the sidewalks
Milk the cows twice a week (they are currently milking the goats as well)
Feed the animals multiple times a day
Give them water if their water is not dispensed electronically
Brush the horses
Trim hooves every 6-8 weeks
Sweep
Clean out grates and drains
Sanitize the playroom and classroom
As we walk to the feed room, MeClay says the hardest chore to do is trimming hooves. "You have to catch them, and they don't always want to be caught. You also have to be 100% focused." In the feed room, Jose Saiz, the Lead Caregiver at Farm Country, tells me about the mules (4-wheelers with little truck beds) they use to carry feed, scoop up poop, and haul heavier items. He shows me the buckets used for storing feed, the pitchforks and rakes used to clean the pens, and the hoses, brooms, and leaf blowers used to clean the sidewalks.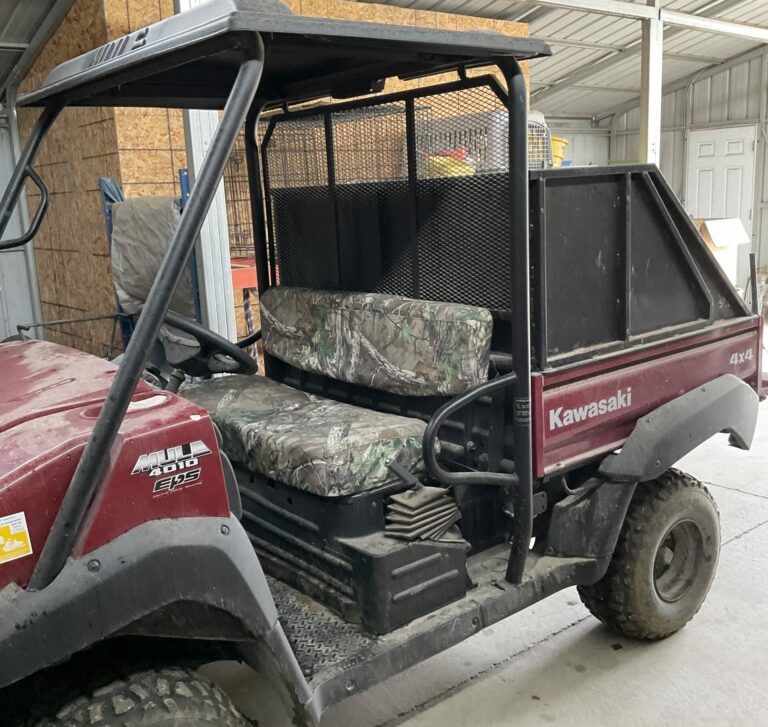 We wave goodbye to Jose and make our way to the tack room. The tack room stores the horse brushes, the tool wall (with more tools than I'd ever know what to do with), and of course, saddles. MeClay explains that once a year, usually in the winter when Farm Country is less busy and they have more space, they clean and oil their saddles to keep them from getting worn out. She says that it is important to know the best way to take proper care of your equipment because if you don't, you end up doing more harm than good.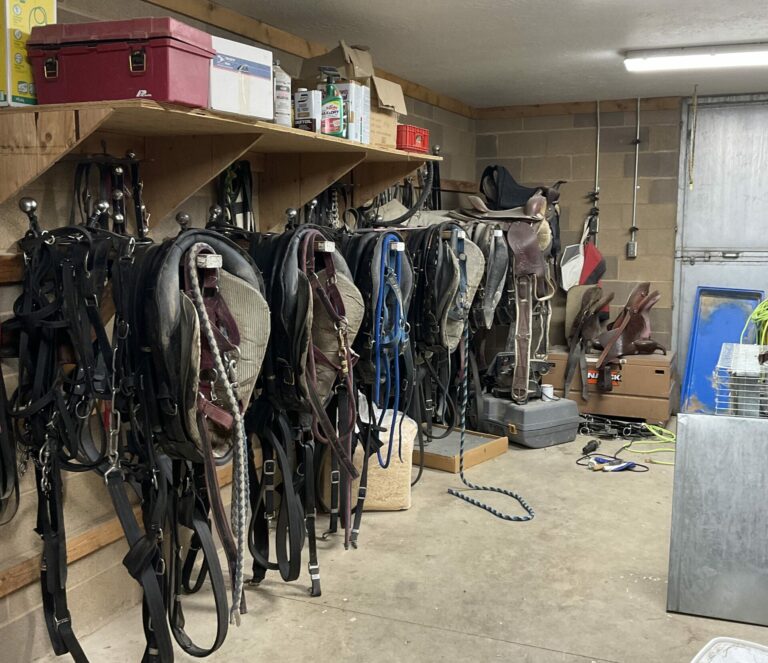 MeClay says, "We emphasize maintaining a clean work environment, especially around here because we have a lot of messy animals, and it starts to smell. We do chores around the farm because it keeps the animals and the people safe and it's always good to keep everything presentable."
We are grateful to the team at Farm Country for doing their chores so that our guests and animals are well taken care of.