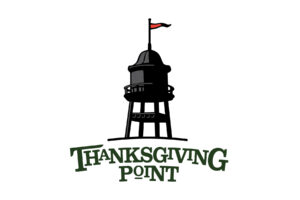 Thanksgiving Point celebrates the fourth annual Garden of Quilts festival at Ashton Gardens
LEHI, Utah (August 16, 2022) – Hundreds of intricate quilting designs and patterns will once again be on display during Thanksgiving Point's annual Garden of Quilts Festival, presented by Riley Blake Designs. Quilts created by artists from around the world will be showcased in the 50-acre Ashton Gardens on September 16 and 17, 2022. Special classes, trunk shows, and demonstrations led by an international roster of teachers and vendors will also bring fabric arts to life from September 14 to September 17.
Thanksgiving Point's campus will host classes, programs, and demonstrations across the property from September 14 to 17. Bigger than ever before, nearly 100 classes are available for quilting beginners and experts to learn new techniques.
On September 16 and 17, over 500 quilts will be displayed throughout the beautiful and award-winning Ashton Gardens. The Ashton Gardens transforms into a gallery space, with picturesque texture, color, pattern, and more bringing fabric arts to life. Quilts are submitted by artists from around the world – this year, Thanksgiving Point even received a submission from Dubai.
"We are so looking forward to gathering with you all this year. Who doesn't need a tranquil escape and a 'deep breath' right now!" says Riley Blake Designs Owner and Creative Director Cindy Cloward. "As always, we are grateful for a wonderful partner in Thanksgiving Point who creates magical events. Garden of Quilts is truly a labor of love for us, so mark your calendars now. We can't wait to see you in the Gardens!"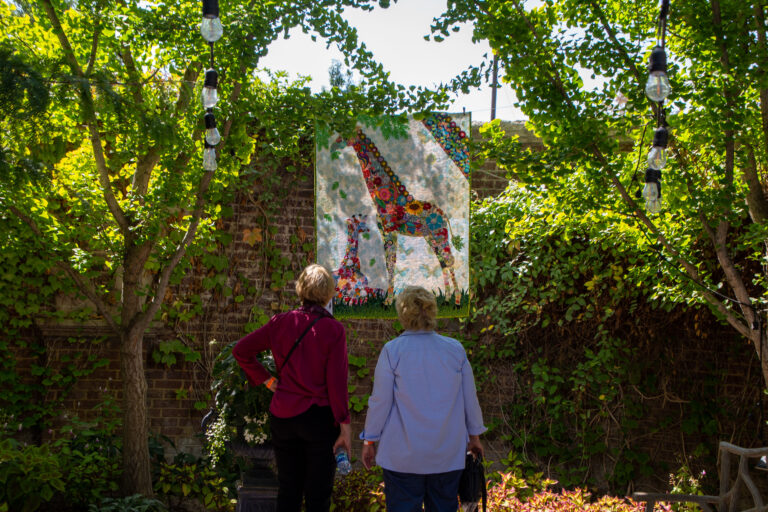 Other events and programs during Garden of Quilts include:
Keynote Address – Triple Play Trunk Show: This year, the keynote address will be delivered by international quilting artist Jenny Doan, owner of Missouri Star Quilt Company, on September 15 at 6:30 pm.
Ice Breaker Dinner: Guests can join top designers Amanda Niederhauser, Bev McCullough, and Christopher Thompson for a delicious buffet dinner and high-energy trivia games on Wednesday, September 14 at 6:30 pm.
Meet the Maker: Mingle and shop at display tables of favorite designers from across the country on Friday, September 16 at 6:30 pm.
Quilt Block Challenge – What Do You Meme: Along with the display of quilts, Thanksgiving Point will display submitted quilt blocks, all themed based on popular internet memes.
Afternoon Tea Party: This crowd-favorite offers the chance for guests to interact with other passionate quilters, plus snack on delicious delights in the beautiful Loggia Garden at the Water Tower Campus on September 16 and 17.
Vendors: Throughout Garden of Quilts weekend, vendors selling fabric, sewing materials, and more will be available to attendees so they can start their quilting journeys themselves.
Garden of Quilts is one of the most popular events at Thanksgiving Point. With one of the highest tourism rates of all events hosted by Thanksgiving Point, over 30 percent of visitors are not local to Salt Lake City. In comparison to other Thanksgiving Point events, Garden of Quilts has the highest Net Promoter Score (NPS), sitting at a whopping 81.9. According to Qualtrics, having an NPS score of over 80 constitutes world-class status.
Guests are encouraged to purchase their tickets online and in advance. A two-day Weekend Pass to the festival is $60 per person and includes access to the exhibitions, vendor marketplace, trunk shows, lectures, and demonstrations on both Friday and Saturday. Thanksgiving Point members can purchase the Weekend Pass for $25 per person. Guests can also purchase single-day admission for $35 per person or $15 per person for members. Classes and additional programs vary in price. Please visit thanksgivingpoint.org/garden-of-quilts to see a full list of programs, classes, and prices.
The Garden of Quilts exhibition will be open on September 16 and 17 from 9 am to 8 pm in the Ashton Gardens. The Ashton Gardens are located at 3900 N. Garden Drive in Lehi, Utah. Garden of Quilts is made possible through a partnership with Riley Blake Designs. Thanksgiving Point also thanks Ashton Family Foundation and Missouri Star Company for their support. Thanksgiving Point achieves its mission with help from generous corporations, foundations, individuals, and government agencies.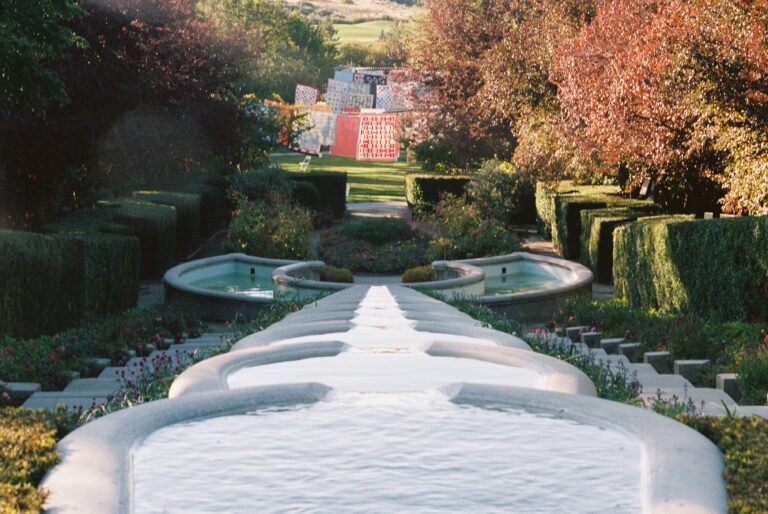 ###
About Thanksgiving Point
Thanksgiving Point is a community-owned nonprofit with the mission to bring the joy of learning and wonders of the natural world to life through world-class experiences that engage, delight, and inspire. Created in 1995 by Alan and Karen Ashton, Thanksgiving Point is a center of community engagement and welcomes more than two million annual visitors to visit, dine, play, and explore together. Thanksgiving Point is located at 3003 North Thanksgiving Way in Lehi, Utah. For more information, call 801.768.2300 or visit thanksgivingpoint.org.
Media Contact
Abby Allard, Communications Manager
801.768.7482