The little girl practically yelled it right at me with a huge smile on her face before racing over the footbridge that would lead her into the Museum of Natural Curiosity's five little worlds. She couldn't have been more than ten years old, wearing a bright green and pink pineapple shirt, but she knew what we hoped everyone believed last night: that they belonged here.
Last night, in partnership with Utah Foster Care, Thanksgiving Point hosted Foster Family Night at the Museum of Natural Curiosity. Representatives of Utah Foster Care welcomed families with foster or adopted children at the door with superhero capes, stickers, and teddy bears. Our education department planned and conducted activities throughout the night, including meeting a cockroach, exploring reptiles, and creating art they could take home with them.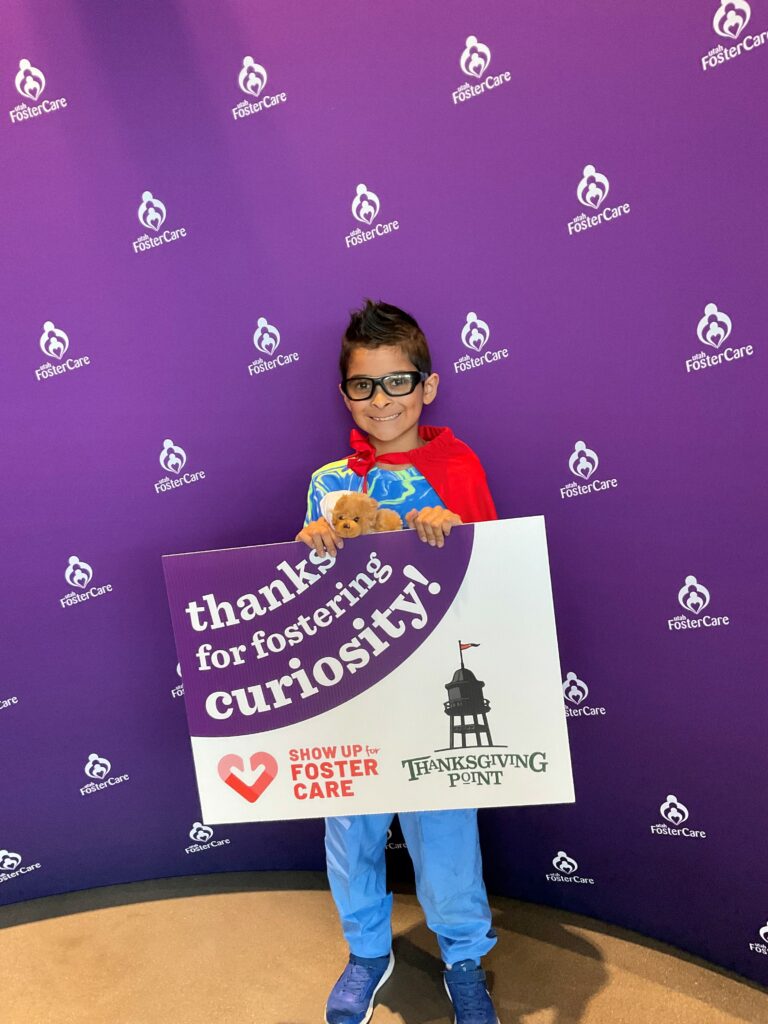 We wanted it to be special because it was our opportunity to show gratitude to the people who provided a deserving child with a loving family.
Foster care is a big commitment and a big responsibility. It's hard work. But every single guardian I talked to yesterday told me just how valuable that work is. Not a single story is the same. Yesterday, I met dozens of people from different cultures, with different capabilities, in different situations, who shared with me how their unique families came to be.
A married couple wanted to start their family. "We were wanting a family, wanting to help."
A grandmother who adopted her six grandchildren said it was an easy decision because "My grandchildren needed a place to be all together."
One mother said, "I just deeply care about kids, and I wanted to be a safe place for kids to heal." Her foster kids just got reunited with their father, but she still gets to see them every week.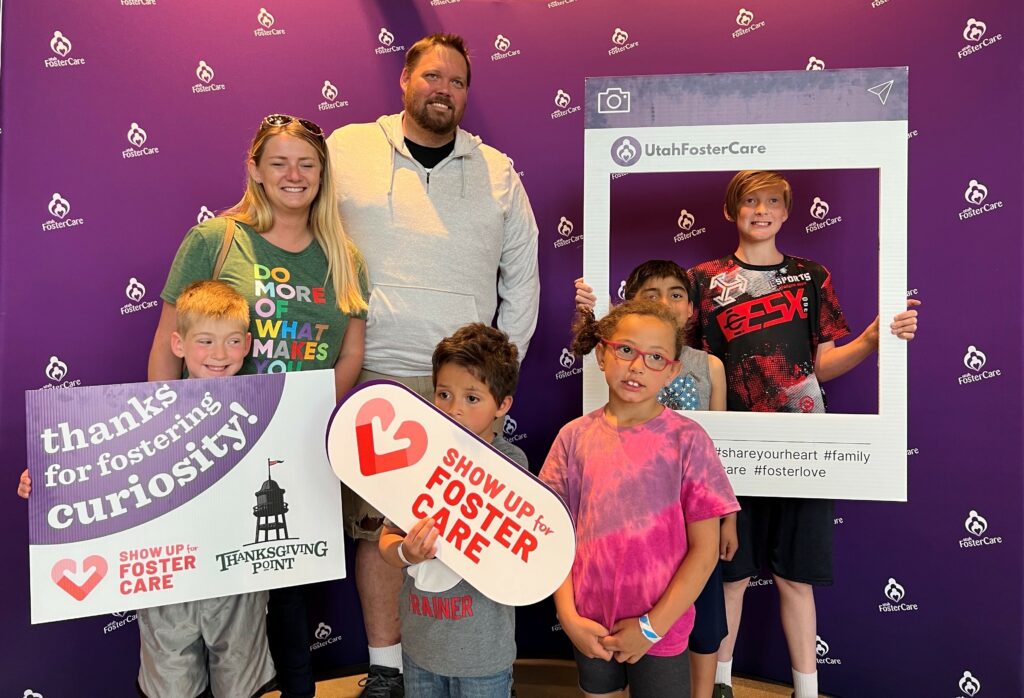 As I watched these kids make music in the Kidopolis recording studio, giggle themselves silly in the wind chamber in Water Works, and play imaginary games in the Rainforest jungle climber, all I could hear is what that little girl in the pineapple shirt yelled to me before running to play, "I belong here, I belong here, I belong here." It feels so cheesy, but it also feels so true. These kids are still just kids. They have immense imaginations, an unshatterable sense of invincibility, and the wildest roller coaster of emotions. They need a fun place to learn and play. They need a safe place to go home to. Thanksgiving Point is so grateful to work with Utah Foster Care to help get those needs met.
If you would like to learn more about becoming a foster parent, you can go to utahfostercare.org. They also have just released a new app, Utah Foster Care Bridge, that makes it easier than ever to talk with other foster parents and accomplish the necessary training.