Deep in the Museum of Natural Curiosity Rainforest, inside the Chamber of Wonder, the Trading Post offers citizen scientists the chance to exchange the treasures they find for points – points they can redeem right then and there or save for later. These points are the currency for prizes big and small – coral, quartz,  fossils, guidebooks, adventure kits, and so much more.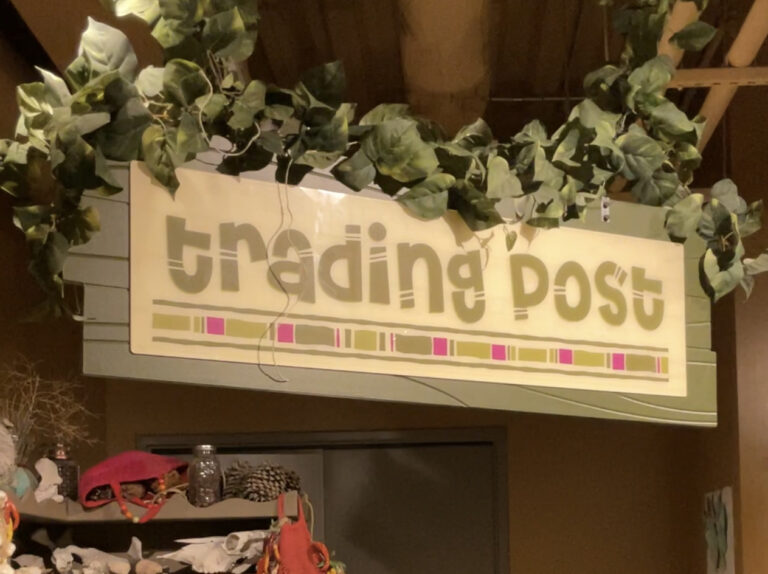 Nathan Brown, from the Learning and Engagement Department, says, "We hope to foster curiosity about what people take for granted, and to show that curiosity and wonder have a purpose now or in your future life or future career. Even if it is just so you can know cool facts, people like cool facts!"
The Trading Post was built because we wanted a way to reward guests for being curious. It encourages people to go outside and look closely and interact with the natural world. We ask that the items brought in are of good quality and are (arguably) unique or interesting. All items brought for trade must also be accompanied by a trading card which you can download and fill out at home or take and complete at the Trading Post.
The more information you can provide about your find, the more points you will receive. If we can tell you've done your research, the value of your item goes up.
"We get some cool things," Nathan says, "but we also get a lot of rocks." People trade in shells, coral, bones, bark, pinecones, and all kinds of other things they find in their backyards or on hikes. One woman came in and gave them a hollowed-out gourd. We never know what people will find.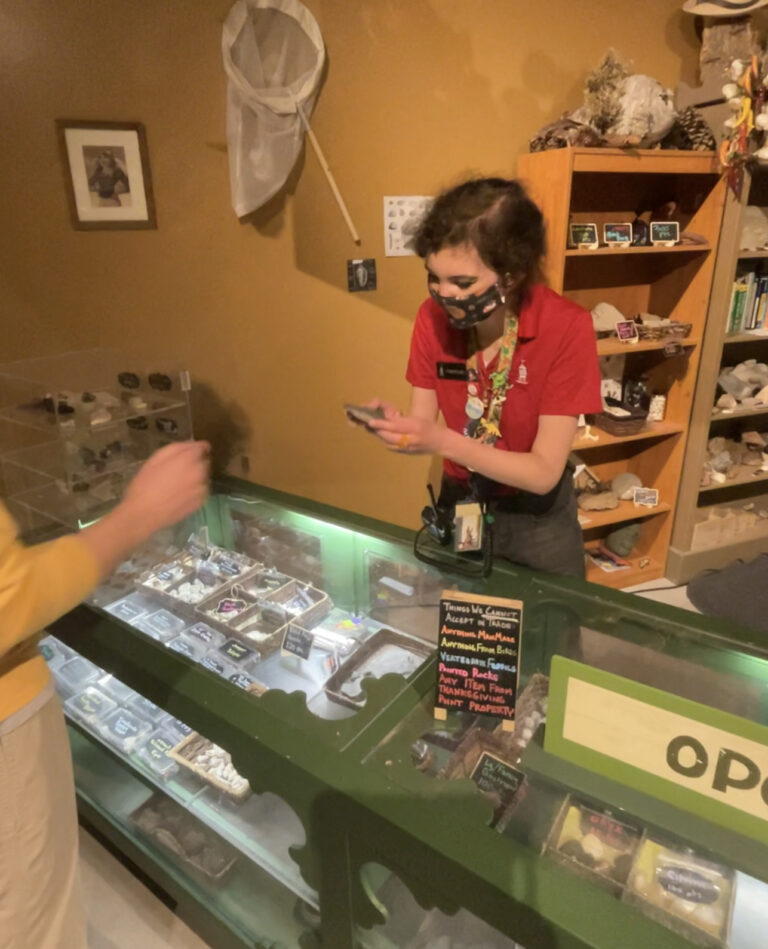 Points are determined by the uniqueness of the item, the quality of the item, the thoroughness of the research conducted, and the age of the participant.
We accept most of the things presented to us, but we do have a few exceptions. We recommend taking a look at this list before bringing in your discovery.
Community Insect Collective:
The Trading Post in the Museum of Natural Curiosity is not the only Trading Post at Thanksgiving Point. We also have one in the Butterfly Biosphere, called the Community Insect Collection!
Margaux Judkins, Venue Experiences Manager, says the purpose of this trading post is to "encourage people to notice bugs and realize there is a lot more around them than they initially see."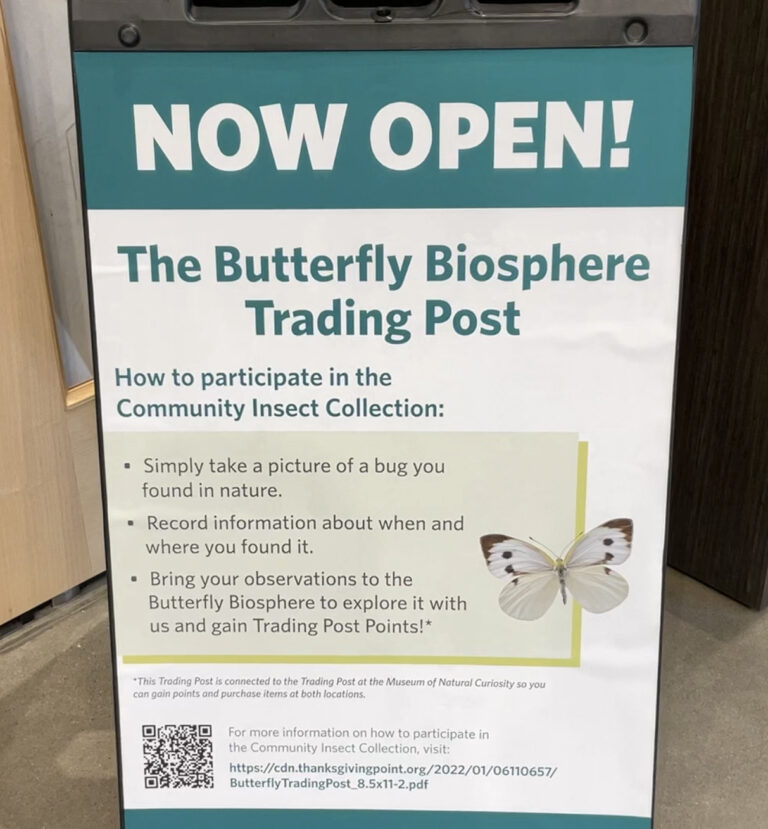 Both trading posts have similar goals and function in similar ways. To contribute to the Community Insect Collection, you take a picture of an insect you find out in the natural world. Make sure it is a clear enough image so our Explorers can tell what it is.
Record the date and time of your observation, the location you found it in, and other observations, research, or questions. Once you have your picture and your information about your find, you can bring in a printed copy or email it to TradingPost@ThanksgivingPoint.org with your name in the subject line. If you find a dead bug, you can bring that in too – as long as you did not kill it first, and it is in a container or sealed bag.
An Explorer will give you points based on what you found and the amount of effort you put into learning about it. Those points can be used for cool prizes like bugs in resin, binoculars, and mixed wings from butterflies that once lived in the conservatory. The two trading posts are connected, so you can also use the points you earn at the Biosphere to trade for items in the Museum of Natural Curiosity.
There are a few rules for the Community Insect Collection, so once again, we recommend taking a look before coming in to earn your points.
Come to the Trading Posts to exchange knowledge, find new discoveries, and make incredible observations. Thanksgiving Point encourages you to create the habit of finding treasure all around you.