In most cases, when we think of exploring, we think of the great outdoors. We think of nature. We think of mountains, oceans, and space. But there are many different types of exploration; sometimes, you don't have to go nearly as far as you thought to discover something new.
Adventure is not a sunny day exclusive, but it definitely can get harder when the temperatures start plummeting and the sun goes down at 5 o'clock. But who says we have to go outside?
The conservatory in the Butterfly Biosphere is a humid haven. Typically, butterflies cannot fly in temperatures lower than 65 degrees Fahrenheit, so the conservatory stays about the same temperature whether it's July or January. Butterflies are just like us, at least in the sense that we all need the same three things to survive – food, water, and shelter. The plants in the conservatory, cared for by our Water Tower Horticulture team, act as a soft place to land. There is a small waterfall and pond in the conservatory, though the butterflies get most of the liquid and nutrients they need from the nectar feeders filled with Gatorade and fruit juice from the slices left out by the Entomology team.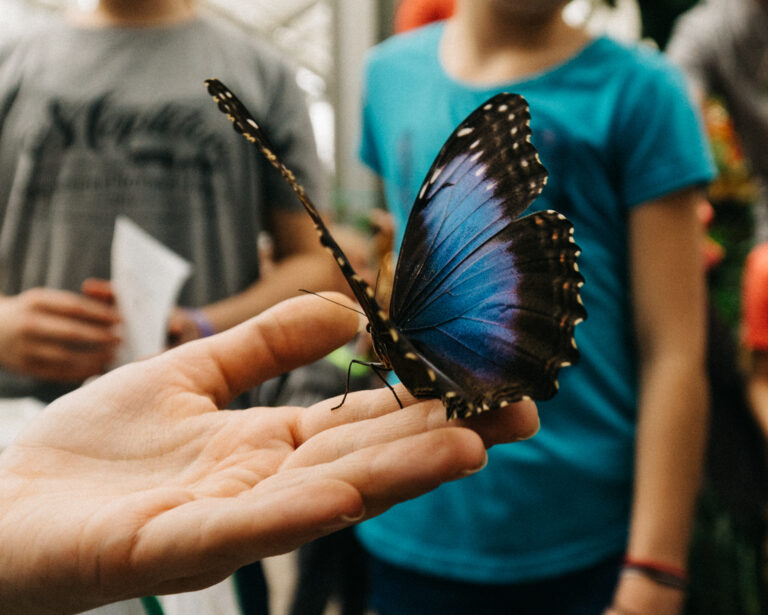 Once inside, you can see over 60 species of butterflies and view them at different stages of life. The entomology team doesn't raise their butterflies in-house because it takes so much biomass to feed caterpillars. Instead, they work with family farms that raise these caterpillars in their original habitats. Once those caterpillars turn into chrysalises, they are sent to the Biosphere where they are carefully glued to string and hung in the Emergence Chamber. You can view these chrysalises through the glass protector and peek into the lab to see our keepers hard at work.
A trip to the conservatory offers the opportunity to explore an environment that greatly differs from the desert we live in (especially if you visit in winter), learn about habitats and ecosystems, discover the importance of something so small and fragile to the bigger picture, and admire some truly astounding natural beauty – their wing colors alone acting as some kind of magic.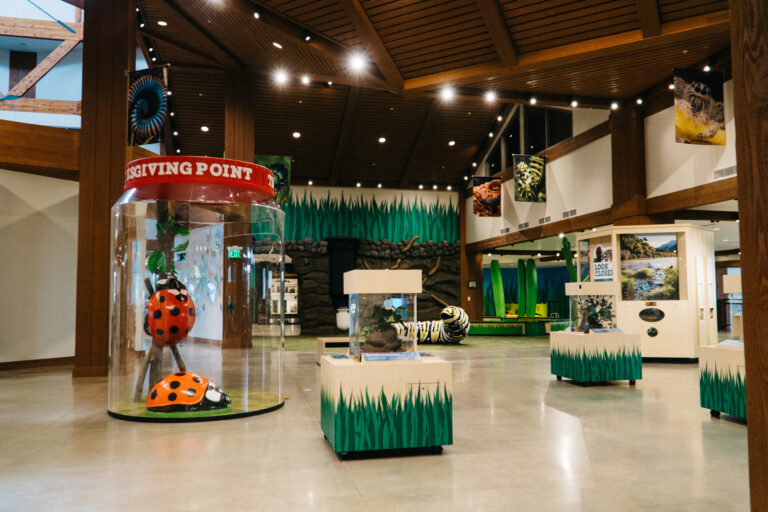 But the Butterfly Biosphere holds much more than just butterflies. It is home to over 160,000 individual invertebrates. In the insectarium, a discovery zone not quite as hot and humid as the conservatory, you will see walking sticks, beetles, scorpions, spiders, cockroaches, centipedes, and various other types of insects climbing around, munching up their browse, and sinking into their soil. Every Monday through Saturday at 11:30 am, 3 pm, and 6 pm, an Explorer leads a Critter Encounter. During these interactive activities, guests can learn more about the featured bug and may even have a chance to hold it in their hands and have it squiggle in their palms. The Explorers feature all kinds of bugs, but the entomologists know exactly which ones like to be held and which ones do not. The explorers will never have a guest hold a bug that is not an experienced performer or uncomfortable in the spotlight.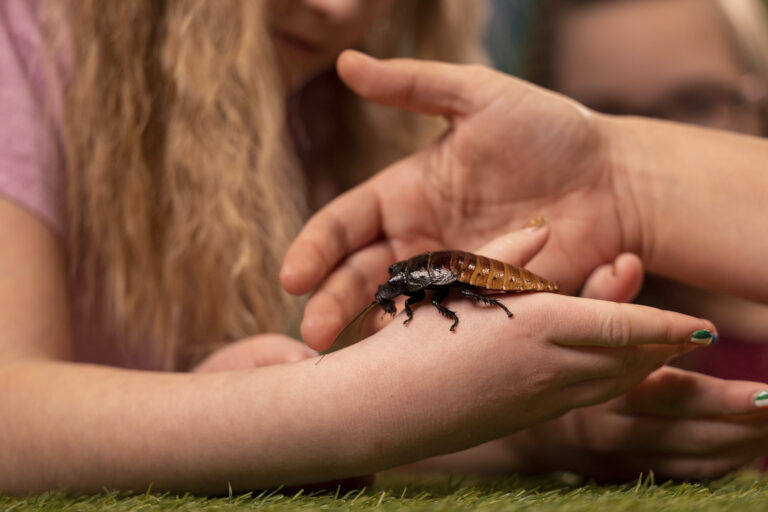 The insectarium aims to teach guests that despite how scary or disgusting they seem, insects are essential to our world. It provides a controlled, safe environment to learn more about insects and the roles they play in our ecosystem.
The Butterfly Biosphere also has a Trading Post where adventurers can bring in (or send in) a photo of a bug they found in nature and earn points for each find. The more points they have, the more cool prizes they can exchange their points for. To encourage observation and research, the more information a guest can give about their find, the more points they will earn.
The indoors are often associated with quiet voices and a walking pace, but our discovery centers are different. In the Biosphere, we know that just like Archimedes yelling "Eureka!", sometimes you can't help but get excited when you discover something new. Our discovery zone is filled with interactive exhibits that are meant to mix learning and play. In the far-right corner, for our especially spirited discoverers, there is the Costa Rica Climber, an indoor play area that is perfect for releasing built-up energy and for letting the imagination run wild.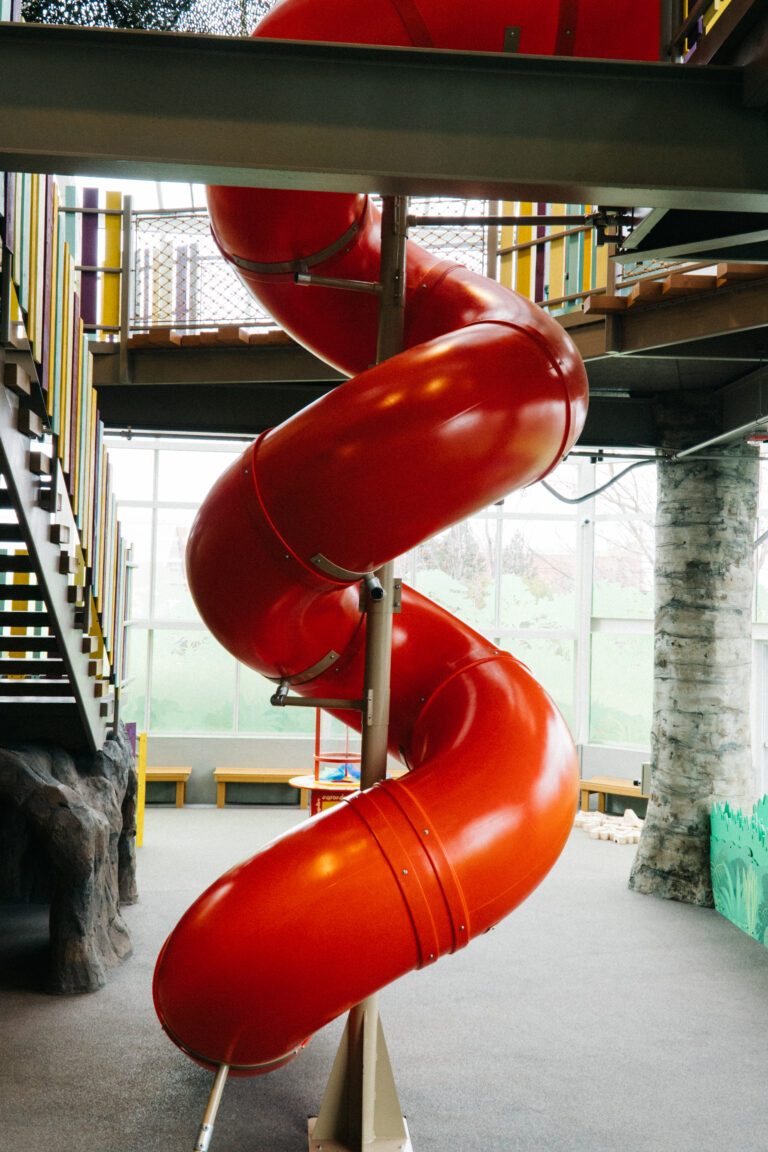 January may have just begun with its harsh winds and temperamental precipitation, but that doesn't mean you have to put a pause on adventure. Those explorations are even better when the temperature never drops below 65 degrees.
There are also many other indoor exploration opportunities throughout our venues from adventuring through the Rainforest in The Museum of Natural Curiosity to going back in time at The Mountain America Museum of Ancient Life.