If you drive North of Salt Lake or South of Provo, you'll begin to see a relatively steady drop off in the number of complexes and companies. Instead, you'll see miles and miles of farmland.
Living in a city, it is hard to understand the role agriculture plays in the state you live in beyond the stands at the summer Farmer's Market. But while agriculture is not Utah's main source of income, and you may not think "Where did this come from?" before purchasing produce or eating at a restaurant, farming still plays a larger role than you may imagine.
Agriculture contributes $1.8 billion to Utah's economy every year– 69% from livestock and livestock products, and 31% from crop sales. Beef Cattle and milk bring in the most cash, with cattle sales of about $380 million and milk at $355 million yearly. The top crop by value of sales is hay at $275 million. Other livestock that generates the most income are hogs, chicken eggs, sheep, and lambs, while the next top sellers in crops, after hay, are nursery items (potted plants and shrubbery), grains, and oilseeds.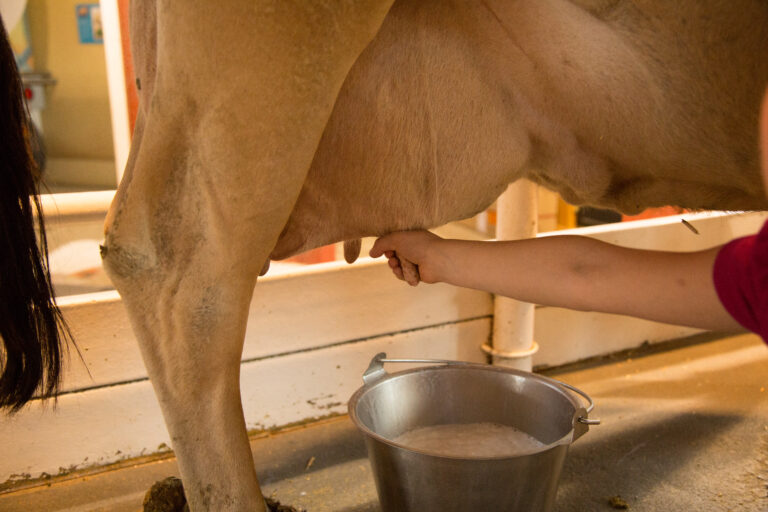 But what about fruits and vegetables?
Utah farming currently produces 98% of the grains and 135% of the protein it needs to be self-sufficient. However, the state only produces 3% of the fruit, 2% of the vegetables, and 25% of the dairy it needs to be able to feed its population. The main vegetables Utah harvests are dry onions, pumpkins, and sweet corn. Though only a small amount of farm acreage is devoted to fruits, Utah is the second-largest producer of tart cherries in the country. The other leading fruits of Utah are peaches and apples.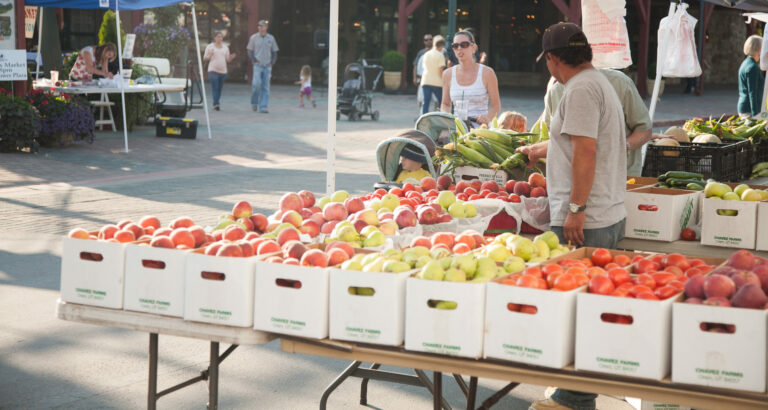 Why aren't those numbers higher?
While livestock is more resource intensive, and they have a higher water footprint, crops often rely on more specific weather and soil conditions than livestock do, and there is only so much prime agricultural land in Utah.  Utah is also consistently in a drought, and farmers do not want to risk wasting water on a crop that may not succeed from year to year.
Why is this important to know?
A Study from Envision Utah states that Utahns want to eat more locally grown foods and the best way to do that is by learning more about the farms that grow them and what they need to succeed.
Learning more about agriculture can help Utahns make more educated decisions about possible developments and changes to the agricultural landscape of Utah. It can help farmer's market frequenters and grocery store produce shoppers eat more seasonal and locally grown food.
It also fosters a deeper appreciation of the skill and science required in farming, as well as for the Earth that offers such plenty. Everything from animal care to soil cultivation requires certain processes, formulas, and/or technology. Agricultural technology increases the success of many crops; can decrease the use of fertilizer, pesticides, and water; increases worker safety; and reduces the negative repercussions on our ecosystem.
What is Curiosity Farms? 
Farm Country gives a little taste of what farm life is like, but in efforts to cultivate deeper education and connections between our farm and the broader world of farming and agricultural science, Thanksgiving Point is building Curiosity Farms. All the classics will be kept, like the close-up animal interactions and the pony rides, but this new science center will focus on science and the natural world. Curiosity Farms will include stations on milk production, poultry raising, food production, and vet care. Guests will have a chance to feed and clean the animals, becoming more educated on animal welfare. To learn more about the keys to successful crops, Curiosity Farms will be utilizing Grow Pods which allow you to grow food in a smaller space using half the resources.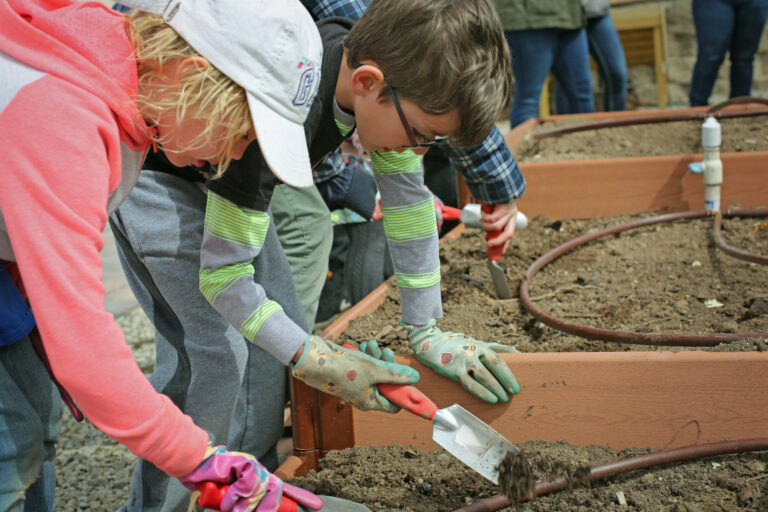 The goal of Curiosity Farms is to create a more interactive approach to learning about the science ingrained in the fabric of farming, as well as the role agriculture plays in our society and in our own lives. Construction on Curiosity Farms has just begun, and we are so excited to open this science center and bring the joy of learning and wonders of the natural world to life.