Thanksgiving Point receives five Best of State awards for world-class services
LEHI, Utah (April 7, 2023) –Thanksgiving Point has been awarded five 2023 Best of State medals for its stellar venues, museums, festivals, and food service. This is the eleventh consecutive year that Thanksgiving Point has achieved Best of State award status.
Thanksgiving Point's five awards continue an eleven-year run in Utah's Best of State, starting with Best Event/Performance Venue in 2013. It celebrates Thanksgiving Point as a world-class nonprofit discovery complex that brings the joy of learning and wonders of the natural world to life.
For the 2023 awards, Thanksgiving Point won in the following categories:
Best Entertainment Venue – Thanksgiving Point
Best Event/Performance Venue – Thanksgiving Point
Best Fairs, Festivals, and Events – Thanksgiving Point Tulip Festival
Best Museum – Museum of Natural Curiosity
Best American Traditional Fine Dining Restaurant

– Harvest Restaurant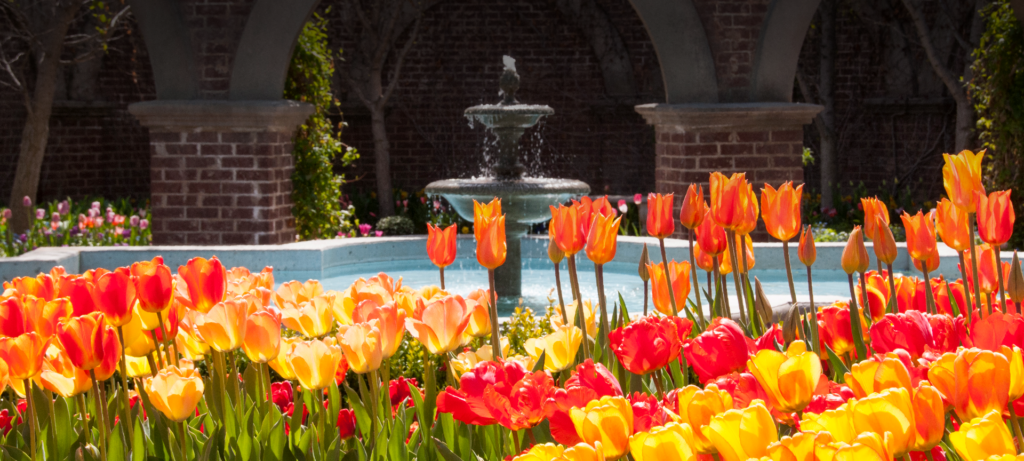 "We are proud of Thanksgiving Point's way of growing curiosity about the world, especially among kids," says chief executive officer McKay Christensen. "We are thrilled to be honored alongside world-class Utah organizations from entertainment to education to fine dining and we're grateful to the Best of State judging committee."
Thanksgiving Point won its first Best of State award in 2013 for Best Event/Performance Venue. Since then, it has won several awards in Travel/Tourism and Dining Establishments. Thanksgiving Point was also awarded the Best of State Statue (BOSS) in 2013. The BOSS is awarded to the most outstanding medal winner in each division. In total, Thanksgiving Point has received 38 Best of State medals.
The Best of State Awards are designed to recognize individuals and organizations that exemplify excellence in the state of Utah. The three criteria used to judge candidates are achievement in the field of endeavor; innovation or creativity in approaches, techniques, methods, or processes; and contribution to the quality of life in Utah. Each nomination is received by more than 100 judges and is judged solely on its own merit.
###
About Thanksgiving Point
Thanksgiving Point is a community-owned nonprofit with the mission to bring the joy of learning and wonders of the natural world to life through world-class experiences that engage, delight, and inspire. Created in 1995 by Alan and Karen Ashton, Thanksgiving Point is a center of community engagement and welcomes more than two million annual visitors to dine, play, and explore together. Thanksgiving Point is located at 3003 North Thanksgiving Way in Lehi, Utah. For more information, call 801.768.2300 or visit thanksgivingpoint.org.
Media Contact
Abby Allard, Communications Manager
aallard@thanksgivingpoint.org
801.768.7482