What time is it? Time to head over to Ashton Gardens because we have events happening ALL. SUMMER. LONG. We have a little something for everyone – while it's going to be a dino-heavy summer, we also have some fairy fun coming up and even a little something for the pups too.
Dinosaur Island
The Ashton Gardens are filled with over 27 life-sized animatronic dinosaurs growling in the trees and in the flowers. As you walk through the Gardens they have invaded, you may also have to navigate your way past an "active" volcano and a Tsunami Escape Zone. There are special tours led by Thanksgiving Point's Paleontologist Rick Hunter and live paleoart sessions from artist Kaitlund Zupanic on certain days. Take the adventure into your own hands with our special Dino Detective Kit, and even run through the island during the Dino Dash 5k on August 13. If you have not been able to explore it yet, there are still plenty of opportunities as the experience will be open until August 27. Click here for tickets and more information. Can you escape Dinosaur Island?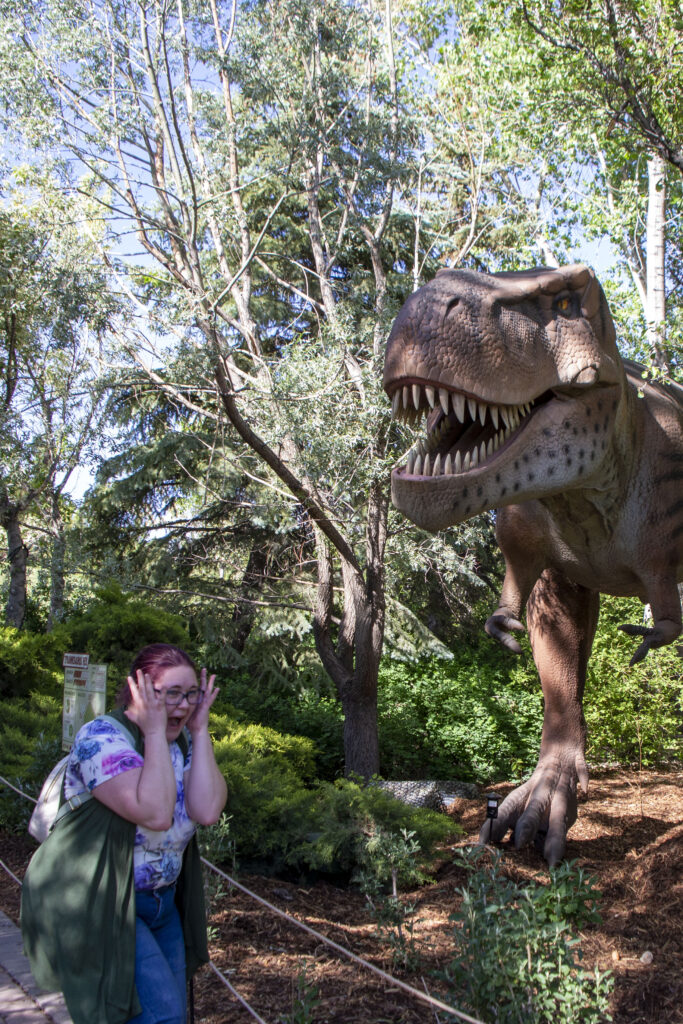 Dogs and Dinos
Take your sweet pup for a walk around the Ashton Gardens and let them meet the dinosaurs. We don't usually allow dogs because of how crowded the Gardens can get, but beginning June 1, Wednesdays are for the dogs! You can bring them in to get a little exercise, play in the grass, meet some new friends, and relax in the shade. Dogs and Dinos will end when the dinosaurs disappear on August 27, but you can keep bringing your pup to Dog Walk Wednesdays until October 12. Don't forget to follow the rules – all dogs must remain on a leash and must be well-behaved.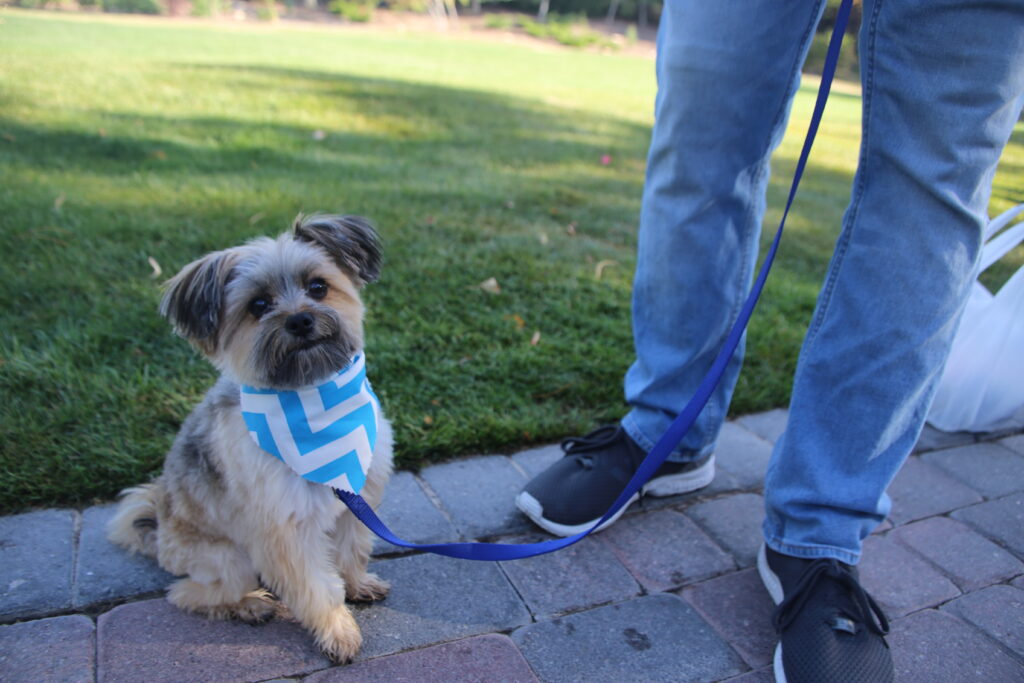 Fairy Tale Festival
Summer is the best time for a little magic, and fairy tales are full of it! You'll play with princesses, meet mermaids, pillage with pirates…okay, maybe not the last one, but the Black Pearl will be dropping their anchor at the Waterfall Amphitheatre. You can also get tickets to The Mad Hatter's Fairy Tale Tea Party which will surely be *wonderful*. Throw on your best Fairy Tale fit and come explore the gardens, listen to stories, go on a quest, and more. The Fairy Tale Festival will be on June 17 and 18. Click here to reserve your tickets!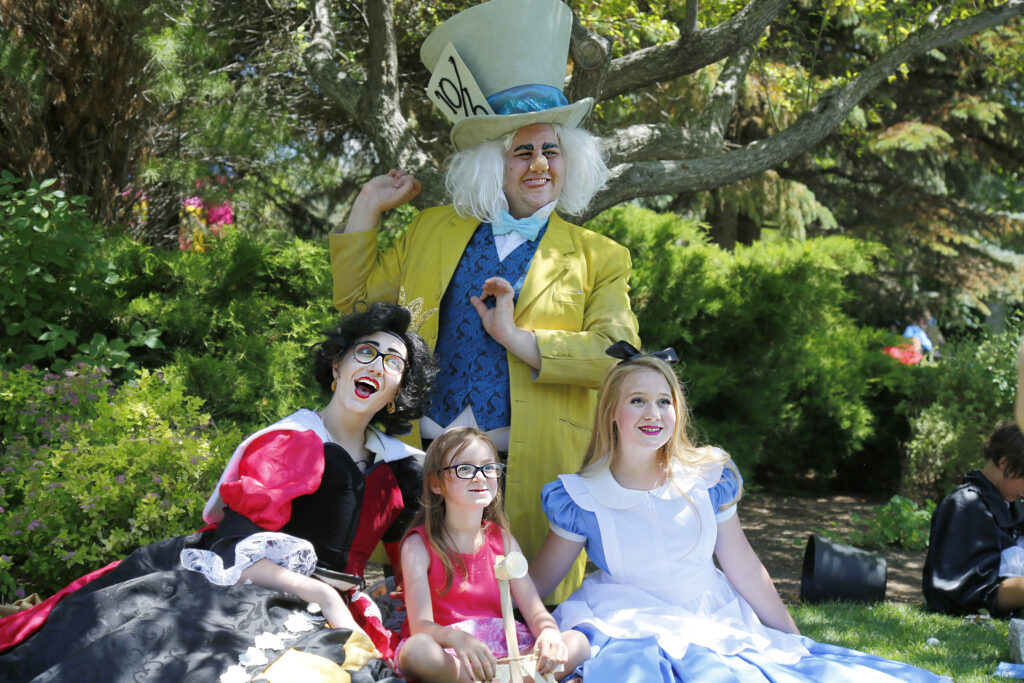 Outdoor Movie Series
There's nothing better than a family movie night in the Ashton Gardens! Six times throughout this summer, an adventure-themed movie will be shown at the Garden's Amphitheatre. Bring a blanket or some lawn chairs, pick up some popcorn or treats from the concessions stand, and buckle up to go back in time or to suspend reality. The series will kick off on July 1 with Jurassic Park (1993) and take place every Friday in July and the first Friday of August. Click here to view the full list of movies.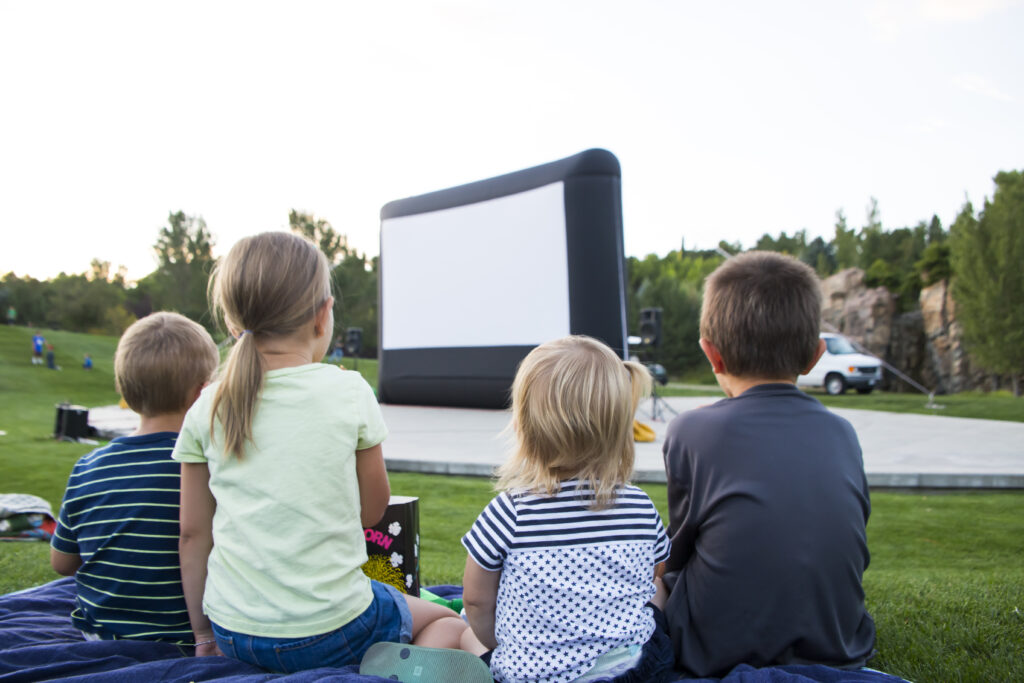 Guess What?
All of these events and more are FREE for Thanksgiving Point members!* Get a membership today and watch the Gardens come to life while making memories sure to last a lifetime!
We also have several events this summer happening at the other venues at Thanksgiving Point, so make sure to look at our calendar or follow us on social media for updates.
*Add-on experiences may not be free. Check the event and venue pages for more information.