The summer heat is subsiding and giving way to autumn's chill. While we'll miss no school pool days and picnics in the park, the fall is filled with its own treasures – including some special events in the Ashton Gardens.
labor day luau
A Luau is commonly organized to unite a community in celebration of an achievement or exciting life event. On September 5, we will be celebrating the end of summer and the blessing of being a part of a vibrant and wonderful community. Come eat Kalua pork, teriyaki chicken, macaroni salad, and more prepared by our incredible catering staff. Stick around for amazing performances highlighting Hawaiian and Polynesian tradition and culture.
You can view the menu and get your tickets here.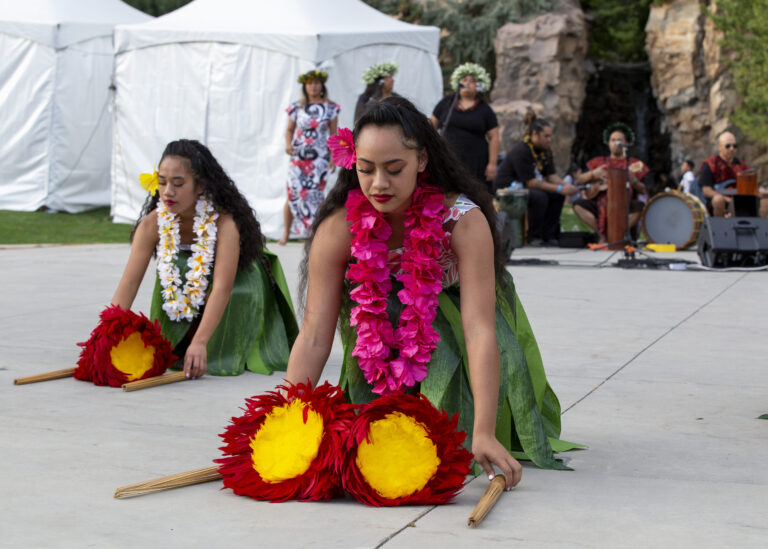 timpanogos storytelling festival
Who can resist a good story well told? We are thrilled that the Timpanogos Storytelling Festival will be held, yet again, in the Ashton Gardens. From September 8-10, a dozen world-renowned storytellers will bring to life tales that are sure to delight, teach, and inspire. Following the Festival in the Gardens, there will be a full online Festival, available on October 15.
You can learn more about the storytellers and get tickets here.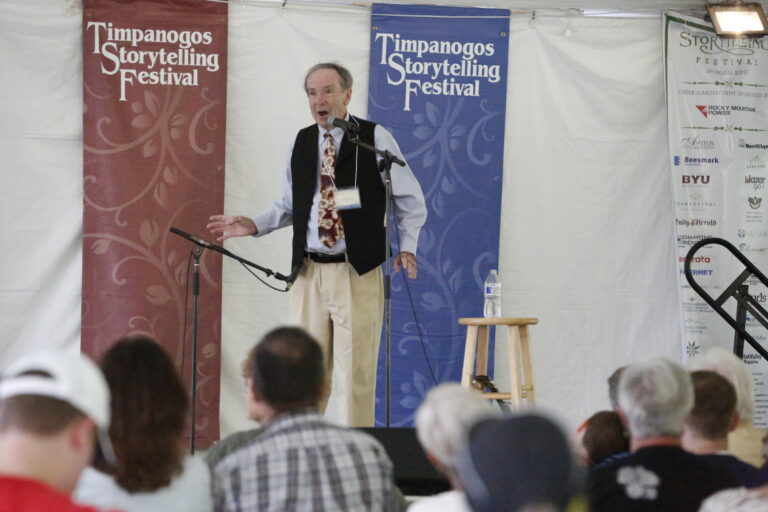 garden of quilts
To showcase one of the oldest art forms, dating back to as far as 3400 BCE, we present the Garden of Quilts.This festival includes classes taught by quilting celebrities, vendors, trunk shows, demonstrations, and a you-have-to-see-it-to-believe-it outdoor exhibit of hundreds of quilts submitted from all over the world. The classes will run from September 14-17, with the quilt exhibit on display on September 16 and 17. There are also other evening events and add-ons you can enjoy. Join us for a real block party! (That's what they call it when quilters get together right?)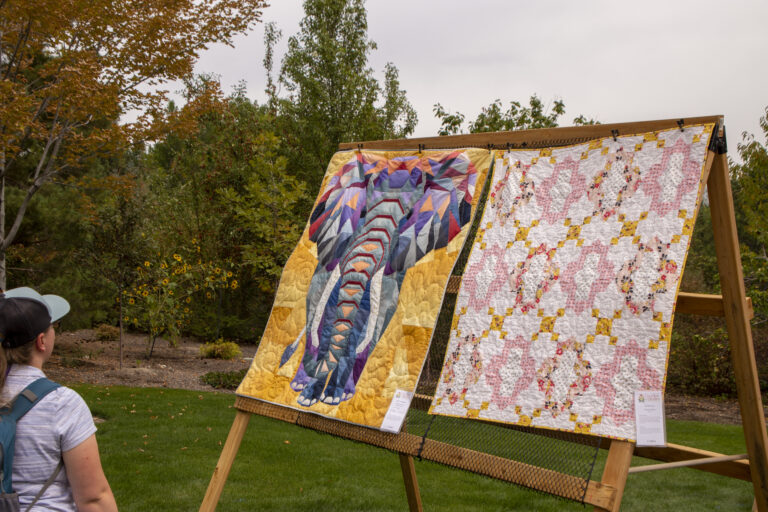 scarecrow festival
What's a spooky season staple? A scarecrow! October 10-15, all kinds of unique scarecrows will be scattered throughout the Gardens – all submitted by the community. You know what that means, you can submit one too! New entries will receive 4 free passes to the festival and will be entered to win one of several prizes. The registration deadline is October 6 and your scarecrow must be dropped off by Saturday, October 8. Make sure to read the rules and regulations so your scarecrow is eligible for submission. Festival vendors and activities will be at the Waterfall Amphitheatre on October 13-15 from 10 am – 6 pm.
Don't forget about the Scarecrow 5k on the morning of the 15!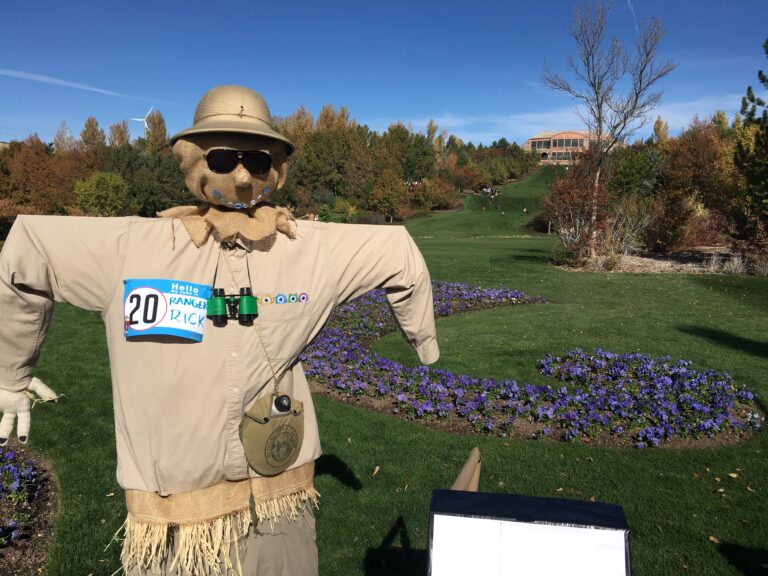 Fall is a fleeting, but enchanting season and we hope to see you this autumn in the Ashton Gardens.