Homeschool Field Trip Ideas
Field trips are a fantastic way to get your child out of the house, promote engaged learning, and have serious fun! They also have a healthy share of benefits – children who attend field trips show higher exam scores and demonstrate improved behavior.
Homeschooling your child can often add an elevated responsibility to your child's learning experience. Field trips can shake up the dynamics of your learning environment and improve your child's education. However, we understand that regularly thinking of new field trip ideas can be difficult. To help you out, here are some great ideas to keep you going.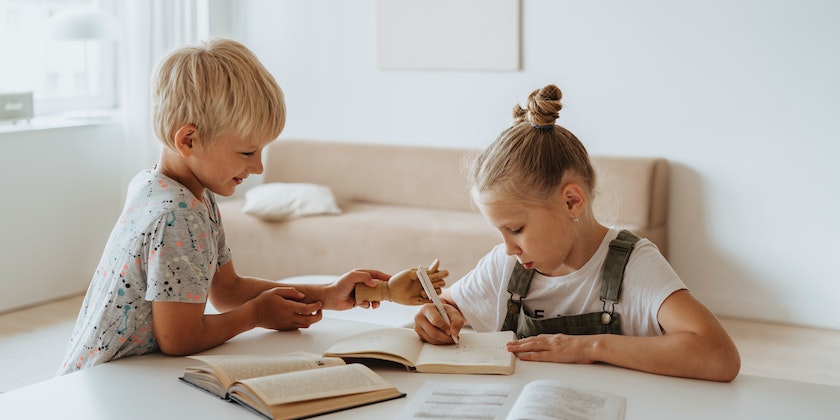 Homeschool Activities at Thanksgiving Point
Thanksgiving Point provides countless opportunities for educational engagement on its campus. Homeschool and online school students can learn alongside their peers during Home/Online School Days. This program provides unique opportunities for homeschooled kids to engage with Thanksgiving Point's trained educators who provide interactive science activities for children. Furthermore, Thanksgiving Point discounts admission to just $6 per person to make it accessible for families. Every quarter, Thanksgiving Point hosts Home/Online School Days at different Thanksgiving Point venues.
Ready to take your field trips to the next level? Thanksgiving Point's field trips are designed with education curriculums in mind and are the perfect way to shake up your teaching routine. The field trips cover various topics, including science, history, art, and agriculture. Your kids will also have the chance to participate in hands-on activities and explore the beautiful grounds of Thanksgiving Point. Field trips to Thanksgiving Point are a great way to engage your students and create lasting memories.
The Discovery Field Trip – Perfect for Homeschool Students
Thanksgiving Point had homeschooled students in mind when creating the Discovery Field Trip package. This field trip is perfect for non-traditional students, such as homeschoolers or online schoolers. It includes a two-hour self-guided tour at a handful of Thanksgiving Point's attractions. The tour is designed to be interactive and engaging and covers various topics. The price of admission for this field trip is $6 for each student and educator, making it an attractive offer for those visiting one of the venues at Thanksgiving Point. Check out some incredible experiences available with this field trip package:
Farm Country: Ever wonder how milk makes its way to the table? Or how chicken eggs are incubated? The authentic, working farm at Thanksgiving Point is an opportunity for children to learn about the inner workings of farms and have close encounters with real animals. Farm Country has no shortage of fun: Milk a cow, ride a pony, or join in on a group tractor ride.
Butterfly Biosphere: As Utah's only butterfly conservatory and insectarium, the Butterfly Biosphere offers a unique experience where students can surround themselves with thousands of live butterflies worldwide. Besides the main attraction, visitors can expect to see a 120,000-ant colony, have a hands-on encounter with a daily critter, and participate in educational chats with an entomologist.
Mountain America Museum of Ancient Life: This self-guided tour at the Mountain America Museum of Ancient Life is a great way to learn about prehistoric life. Over this field trip's two-hour duration, students and coordinators travel back in time while exploring the museum. Come face-to-face with over 60 complete dinosaur skeletons and interact with over 50 hands-on exhibits.
Museum of Natural Curiosity: This fantastic children's museum blurs the line between learning and having fun. With over 400 hands-on exhibits, children can explore and engage with various topics. Designed with STEM education in mind, The Museum of Natural Curiosity's exhibitions encourage children to use their imaginations and creativity. Whether crawling with giant insects, exploring a rainforest, or finding hidden treasures, children will have a blast here.
Ashton Gardens: This botanical garden is a sight to behold, with over 50 acres of flowers, trees, plants, and more. It even features America's largest manmade waterfall. Divided into 17 distinct sections, each of the garden's areas has an individual theme that offers a unique learning experience. Look no further for a fun and educational field trip! Ashton Gardens is perfect for your children to learn about plants and nature.
Thanksgiving Point is a great place for students to learn and have fun. With a wide variety of attractions and educational programs, there is something for everyone here. Start planning your Thanksgiving Point field trip today.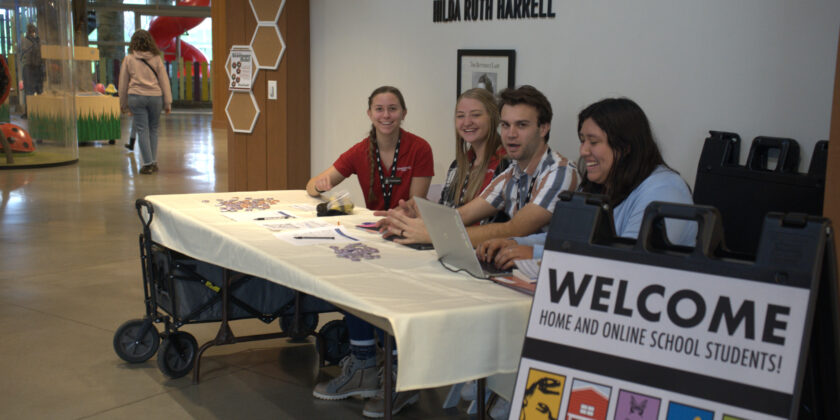 Free Field Trips
If you're looking for something no-cost rather than low-cost, here are some great free field trip options:
Free Tours at The Utah State Capitol Building: The Utah Capitol offers free virtual, self-guided, and docent-led tours that provide an excellent history lesson for homeschool students. The tours are a great way to learn about the history of the Capitol building and the state of Utah. Parents interested in scheduling a free tour can do so on the Utah State Capitol website.
Rockhounding: Searching for geodes, fossils, gemstones, or unique rocks, otherwise known as rockhounding, is a fun and free way to learn about Utah's geology. Rockhounding is a free activity on public lands in Utah, and it is relatively easy to find geodes or fossils in a good location. It can be a great way to teach about these geological processes and the natural history of Utah. Although it is a free activity, rockhounding with your child will require planning and research. Read the blog about where to find gemstones in Utah to learn more about rockhounding.
Thanksgiving Point's programs are always adapting and changing to serve families in Utah best. Learn more about programs from Thanksgiving Point's educational team.